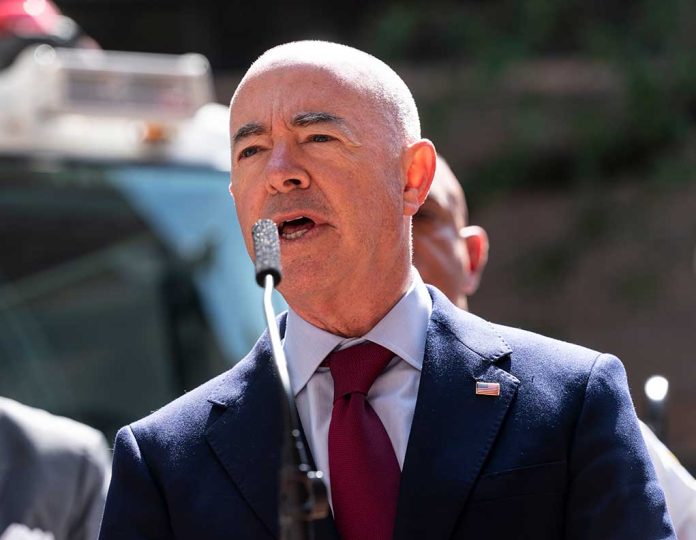 DHS Reveals Title 42 Elimination Will Worsen Border Crisis For Biden Administration 
(ReliableNews.org) – There's been an ongoing crisis on the Southern border almost since President Joe Biden took office. The Democratic president reversed many of former President Donald Trump's policies and caused illegal migration to spiral out of control. Unbelievably, the POTUS is set to do something that will make it even worse.
On May 1, Homeland Security Secretary Alejandro Mayorkas told CNN's "State of the Union" Biden is intent on following through with the repeal of Title 42, the public health rule that allows immigrants to be deported for public health reasons. Host Dana Bash pointed out DHS estimated the number of migrants coming to the US could triple, to some 18,000 migrants per day, after the president lifts the policy. Mayorkas claimed the department isn't predicting that number but Border Patrol is prepared for a huge surge.
Bash went on to ask the secretary what his message is to migrants who might be thinking about coming to the US illegally. Mayorkas repeated what he said last year, "Do not come." He went on to say America's borders are not open.
Although the administration says the borders aren't open, the lax immigration policies seem to have convinced thousands of migrants otherwise.
Copyright 2022, ReliableNews.org