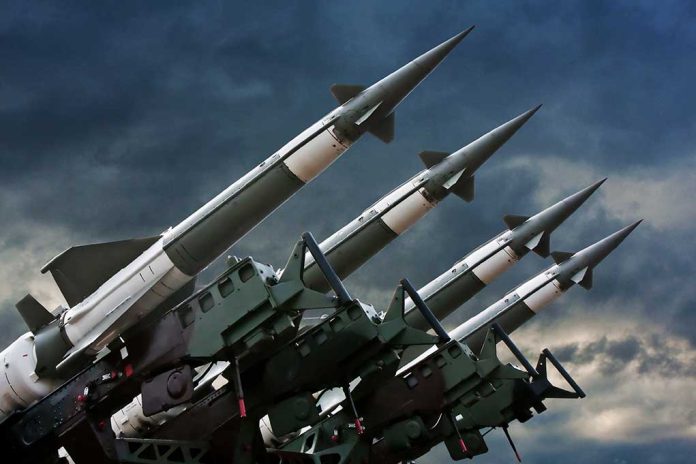 (ReliableNews.org) – The conflict in Eastern Europe has heated up in recent days. Russia has pummeled Kyiv, continuing its attack on its neighbor and killing and injuring civilians. Now, Ukraine has taken the fight into its enemy's territory.
On Tuesday, May 30, Ukrainian drones struck wealthy neighborhoods in Moscow, including the western zone where Russian President Vladimir Putin has a home. The Russian Defence Ministry claimed its military had diverted or shot down eight unmanned aerial vehicles (UAV) sent by the neighboring nation. According to officials, more than 25 drones were involved in the attack. Videos emerged on social media of one being shot down.
Two Russians were injured when apartments were evacuated. Residents reported hearing loud bangs and smelling gas. Putin spoke about the attacks to reporters, saying the Ukrainians were trying to "frighten Russian citizens" by authorizing strikes on "residential buildings."
Mykhailo Podolyak, a presidential aide to Ukrainian President Volodymyr Zelenskyy, said the government did not carry out the attacks in Russia. However, he said they were "pleased to watch the events" and believe more strikes are coming.
Russia is calling the incident the worst attack on Moscow since World War II. Lawmaker Maxim Ivanov said the country couldn't avoid "the new reality." He said they would either defeat Ukraine, "the enemy," or "indelible shame of cowardice, collaboration, and betrayal" will engulf their families.
The Russian military has launched its own violent air attacks on Kyiv in recent days. The Ukrainian government alleges 4 people died and another 34 suffered injuries. Two of the injured victims were children. Officials claim the attacks involved Iranian-made drones.
Russia launched attacks on Kyiv 17 times in May. Most of them took place at night, under the cover of darkness. Zelenskyy held his nightly address on May 29, letting people know the Patriot defense systems have intercepted "100%" of the missiles Russia has launched. "Terror will be defeated," the president said.
Copyright 2023, ReliableNews.org