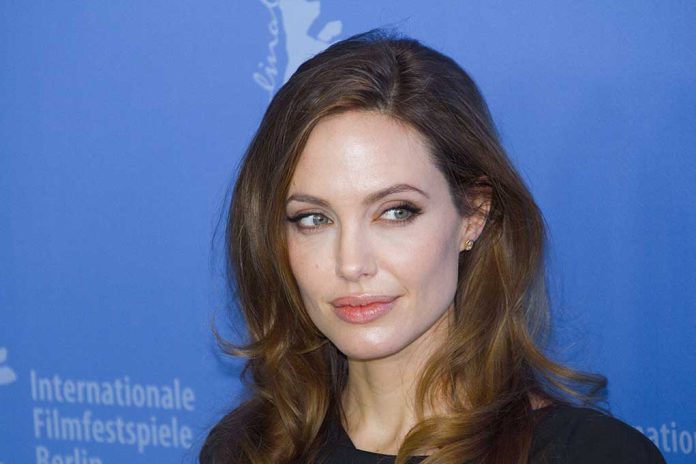 Angelina Jolie's Countersuit Reveals Stunning Tales of Abuse
(ReliableNews.org) – Actors Brad Pitt and Angelina Jolie met in 2003 while filming "Mr. & Mrs. Smith." Pitt was married to actress Jennifer Aniston at the time, but the spark that ignited while they filmed as a married couple on screen blossomed into love. Aniston and Pitt separated two years later, and he quickly started up an official relationship with Jolie that same year. The pair, dubbed Brangelina, built a life together as they shared six children through the years and eventually tied the knot in 2014. However, things soured in 2016 after an alleged incident on a plane involving Pitt, Jolie, their kids, alcohol, and violence. The very next day, Jolie filed for divorce.
The Incident
In September 2016, the Jolie-Pitt family was traveling back to the United States from France when there was an apparent altercation. In papers recently filed by Jolie, the actress describes what happened on the aircraft. She said the actor "choked one of the children" and hit another one. Jolie also claims Pitt shook her and poured alcohol over her and their kids during a heated fight. Although the actor took responsibility for missteps in the past, his lawyer said Pitt will not admit to things he didn't do. Investigators looked into the allegations but brought no charges against the accused. The actress claims, however, that the FBI found "probable cause" to charge her ex. The agency released a statement to the contrary.
The couple is still trying to work out a divorce settlement, as the children have been a bone of contention as each parent continues to fight for custody. During negotiations, Pitt asked for a "stipulation" that would stop both parties from airing their dirty laundry in public and prevent them from talking badly about the other. Jolie did not agree.
The Winery
The famous couple bought the Château Miraval estate in Provence, France, in 2008, selling their first wine under the label Miraval in 2012. They continued as partners in the business even after their split, but in 2021, Jolie sold her half to Tenute del Mondo — another winery owner. The move upset Pitt. He recently filed a cross-complaint saying the pair had an implied agreement that neither would sell their share of the estate without the "other's consent." In fact, he sued Jolie in February for breaching their contract.
The former Brangelina pair have different accounts about discussions regarding the winery. Pitt claims Jolie pulled out of a deal in 2021 for him to buy out her share. She, on the other hand, said he ended negotiations, forcing her to choose someone else to buy her out.
Copyright 2022, ReliableNews.org