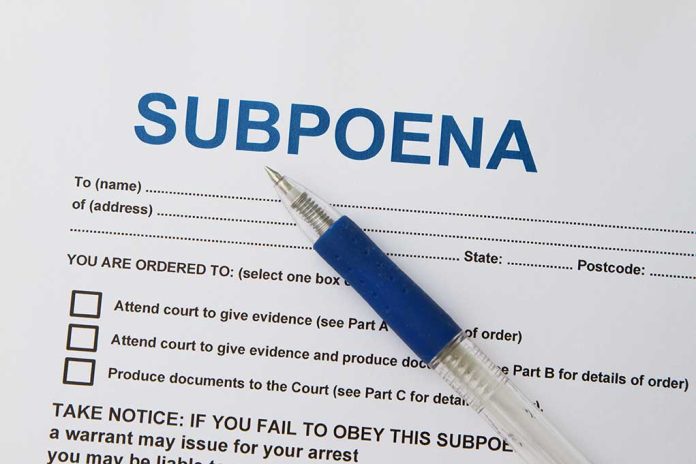 More Subpoenas ISSUED For Trump Supporters – The Plot Thickens! 
(ReliableNews.org) – In 2021, the Senate acquitted former President Donald Trump of inciting an insurrection, a charge lodged by the House in impeachment documents. The Department of Justice and a House Committee have since launched investigations into the former administration for its role in the events that took place on January 6. Now, federal authorities have issued dozens of subpoenas to former advisers and legal representatives to find out more information.
The Justice Department has significantly expanded its inquiry into the January 6 insurrection, issuing 40 subpoenas in just one week. https://t.co/QT4q3iMUeq

— Citizens for Ethics (@CREWcrew) September 14, 2022
The Department of Justice has reportedly issued 40 subpoenas in one week, demanding answers from those within Trump's inner circle, as well as others who were allegedly involved in efforts to overturn the 2020 election. People familiar with the investigation told The New York Times that officials have also seized the phones of two of the former POTUS' top officials: campaign strategist Mike Roman and in-house counsel Boris Epshteyn.
Roman and Epshteyn are accused of playing a role in a plan to present alternative electors to Congress in an effort to switch the majority of the votes to Trump from Biden, in the event voter fraud were found.
The DOJ is also investigating former POTUS Trump for allegedly storing classified documents at Mar-a-Lago. He maintains his innocence and says as president, he had the power and authority to declassify the documents.
How do you feel about the probes into Trump and his allies?
Copyright 2022, ReliableNews.org