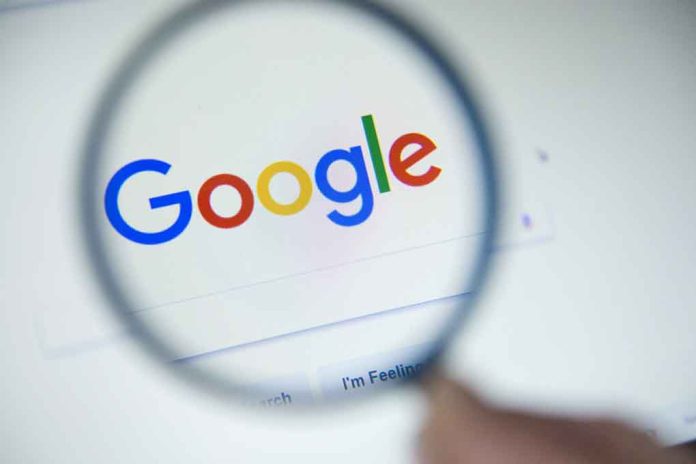 (ReliableNews.org) – For some time, Google has dominated all aspects of digital advertising. On Tuesday, January 24, the Department of Justice (DOJ) issued a press release notifying the public that the agency, in concert with attorneys general from eight states, filed an antitrust lawsuit in the US District Court for the Eastern District of Virginia against the tech giant for violating the Sherman Act. Specifically, the DOJ and co-plaintiffs are pursuing what they allege is Google's monopoly on digital advertising technology products.
Connecticut, New York, New Jersey, Rhode Island, Virginia, Tennessee, Colorado, and California joined the DOJ in the complaint, which seeks to break up Google's advertising business and recover unspecified damages. The DOJ claims the market giant has used its position over the last 15 years to acquire and monopolize the tools associated with buying, selling, and displaying digital advertising by "neutralizing or eliminating" competitors, forcing the adoption of its tools and protocols in the marketplace for its benefit, and limiting rival advertising auctions through various means.
The DOJ is suing Google.

The antitrust lawsuit targeting Google's massive online ad business could ultimately force a break up of the company.https://t.co/oZsibPkl4i

— POLITICO (@politico) January 24, 2023
Last year, the company earned approximately 30% of every advertising dollar spent to place ads. Digital marketing research company eMarketer estimated the digital ad market grossed an estimated $250 billion, with Google taking the lion's share. Market growth for 2023 projects an estimated worth of nearly $280 billion.
In response to news of the DOJ lawsuit, Google Spokesperson Peter Schottenfels said, "It largely duplicates an unfounded lawsuit by the Texas Attorney General, much of which was recently dismissed by a federal court," according to POLITICO. Schottenfels stated the DOJ suits rehashes a "flawed argument" that ultimately would hinder technological progress, increase costs for all businesses, and inhibit growth.
Jonathan Kanter, the DOJ's Assistant Attorney General in charge of its Antitrust Division, answered Google's criticism of the case, according to The Hill. He said despite similarities with other cases, the DOJ has focused on the results of its investigation and "believe[s] it paints a compelling case."
Speaking with POLITICO, Matt Stoller, Director of Research at the American Economic Liberties Project, seemed to agree, pointing out how the suit carefully documented that Google played the roles of buyer and broker, providing a "digital advertising exchange with pervasive conflicts of interest."
Copyright 2023, ReliableNews.org