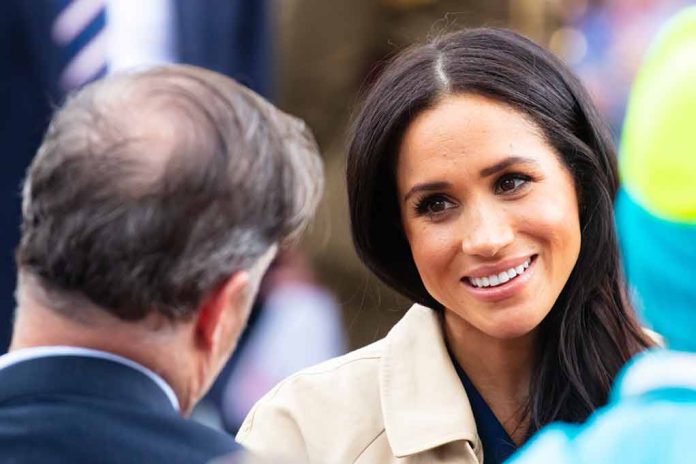 (ReliableNews.org) – In December 2021, former President Donald Trump sat for an interview with Nigel Farage, which aired on GB News. During that discussion, the ex-US leader blasted Duchess of Sussex Meghan Markle, accusing her of disrespecting Queen Elizabeth II and the rest of the royal family. Trump also said Markle was using Prince Harry and that he wasn't "a fan." More than two years later, the former president brought her up again.
On September 6, Trump sat for an interview with radio host Hugh Hewitt, where he talked about several subjects, including his indictments, the Duchess of Sussex, and President Joe Biden. Hewitt suggested that the only program that would draw more viewers than the 1973 showdown between tennis players Billie Jean King and Bobby Riggs would be a debate between Trump, Prince Harry, and Markle. The former president replied that he was open to the possibility, stating he would "love to debate" her.
Although he didn't specify the subject of the debate, he reiterated that he didn't care for how "she dealt with the Queen." Trump mentioned that he also didn't agree with the idea of the US providing security for the Duke and Duchess of Sussex, considering they stepped back from their royal duties. According to Insider, the couple never made any requests from the American government.
He then complimented Queen Elizabeth for her sharpness at 95 years old, which segued into a criticism of Biden. He said the president is on a "different planet" when compared to Her Majesty. The New York Post reported more about Trump's views on the president. He claimed Biden wasn't even running the country, but it was the "very smart fascists and communists" around him instead.
Trump's eagerness to debate the duchess struck an odd chord, considering he refused to participate in the first GOP primary event. He did tell Hewitt he would show up to debate the Democratic nominee should the opportunity arise.
Copyright 2023, ReliableNews.org