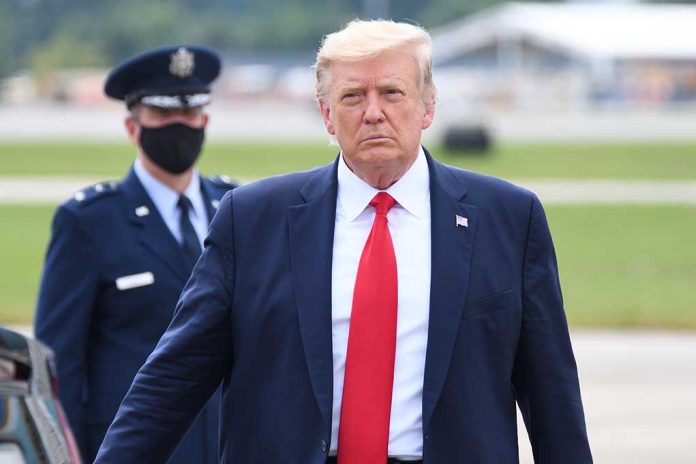 Trump TARGETED In Historic Decision – A Line Of No Return
(ReliableNews.org) – On Monday, August 8, an unprecedented act by federal law enforcement took place in South Florida. FBI agents raided the home of former President Donald Trump. There's now more information about why it took place.
Eric Trump spoke to Fox News' Sean Hannity the night of the raid. He said he was the one who received the call about federal authorities conducting a search of his dad's private residence, and he informed his father. The former president's son explained why law enforcement went to Mar-a-Lago, saying it was because of an investigation by the National Archives into whether Trump took files from the White House.
The National Archives has reportedly been investigating Trump for months for allegedly taking 15 boxes of records that contained classified documents with him. By law, presidents are supposed to hand over all material, including handwritten notes, memos, and any other paperwork from their time in office, because it's considered property of the US government. The only docs exempt from the law are those that are personal in nature or campaign related. Even then, there's a process executives must go through to keep those.
The former president issued a statement after the raid, calling it an attack by the Left.
45: The political persecution of President Donald J. Trump has been going on for years, with the now fully debunked Russia, Russia, Russia Scam, Impeachment Hoax #1, Impeachment Hoax #2, and so much more, it just never ends. It is political targeting at the highest level! pic.twitter.com/03Mbm1ay6V

— Taylor Budowich (@TayFromCA) August 8, 2022
What do you think about the raid on the former president's estate over his alleged mishandling of classified documents? Do you think this is a continuation of a witch-hunt?
Copyright 2022, ReliableNews.org