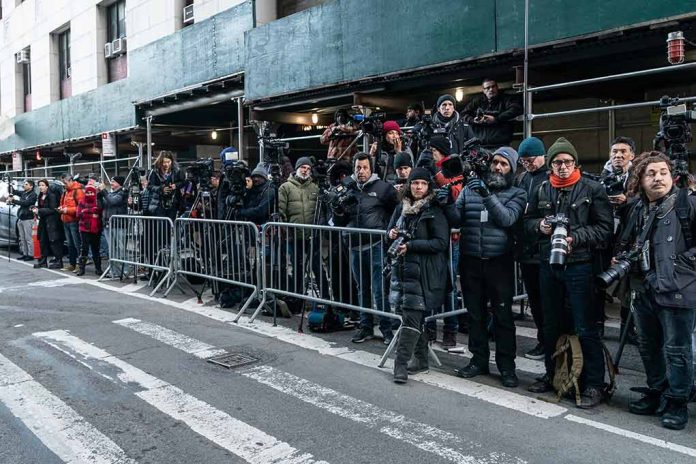 (ReliableNews.org) – In January, members of the group Defend the Atlanta Forest staged a protest outside of the site for the Atlanta Public Safety Center, also known as Cop City. One of the protesters allegedly shot a police officer. Law enforcement responded in kind, shooting 26-year-old Manuel "Tortuguita" Terán 57 times. The incident set off more protests, and now the state of Georgia has handed down dozens of indictments.
On September 5, Chris Carr, the state attorney general, announced the indictments against 61 people. The AG accused the defendants of carrying out acts of violence at the site of the future training center. The accused all allegedly belong to Defend the Atlanta Forest, which is trying to stop the construction of the 85-acre, $90 million project.
Carr charged the defendants under the RICO Act, but he also said some were facing domestic terrorism, money laundering, and first-degree attempted arson charges. The AG alleges those charged threw Molotov cocktails at officers, set police vehicles on fire, damaged construction equipment, terrorized private citizens, and committed other acts of violence.
The Associated Press reported the Cop City Vote coalition released a statement accusing Carr of trying to "build his gubernatorial campaign" by using prosecutors to "silence free speech." The group said it would not work because they will continue to stand up for their "future, [their] community, and [their] city."
The American Civil Liberties Union slammed the indictments in a strongly worded statement. Aamra Ahmad, an attorney for the organization's National Security Project, said the use of the state's RICO, anti-terrorism, and financial laws to target protesters was "unprecedented." She accused the AG of using the laws to "stigmatize and target" people who disagree with the government.
Carr was unmoved by the criticism. During an interview with NewsNation host Dan Abrams, the attorney general bluntly stated, "Violence is not speech. Violence is not protected by the First Amendment."
Copyright 2023, ReliableNews.org