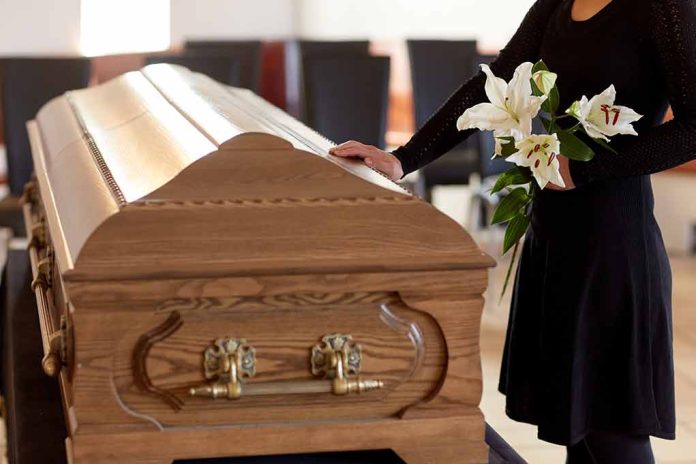 (ReliableNews.org) – Born in 1940 in Dublin, Ireland, Sir Michael Gambon grew up to be a talented actor who studied under another well-known thespian, Sir Laurence Olivier. Gambon made a name for himself in the theater, landing several roles in plays by Alan Ayckbourn, but his career really took off when he took the lead in "Galileo" in 1980. In America, he will likely best be remembered for playing the great wizard Albus Dumbledore in several Harry Potter movies.
On September 28, Gambon's agency confirmed that the actor passed away from complications after a stint of pneumonia. His wife of 61 years, Lady Anne Gambon, and his son, Fergus, made a statement about the loss through a publicist. They were "devastated to announce the loss" of their loved one, stating they were by his side when he peacefully died in the hospital.
Irish actor Richard Harris played the famous leader of Hogwarts in two of the franchise films, "Harry Potter and the Sorcerer's Stone" and "Harry Potter and the Chamber of Secrets." Sadly, he died in 2002 from Hodgkin's disease, and the director needed a replacement. Three prominent actors could have taken the role, but declined, leaving the door open for Gambon to put on his robes, grab his wand, and delight Harry Potter fans as the new Albus Dumbledore.
According to Biography, Gambon was an old friend of Harris', so the replacement choice couldn't have been more perfect. He completed the rest of the Harry Potter movies as the Hogwarts headmaster, adding his own flair to the role. When he received the Richard Harris Award in recognition of his six decades-long career, he humbly simply stated, "All I did was copy Richard."
Sir Gambon's work also encompassed TV, radio, and other movies, including "Paddington," "Cordelia," and "Doctor Who." The actors who accompanied him in the Harry Potter franchise as Ron, Lucius, and Harry remember Gambon as "brilliant," "hilarious," "magnificent," and captivating. Actor Daniel Radcliffe said of his death that "the world just became considerably less fun."
Copyright 2023, ReliableNews.org