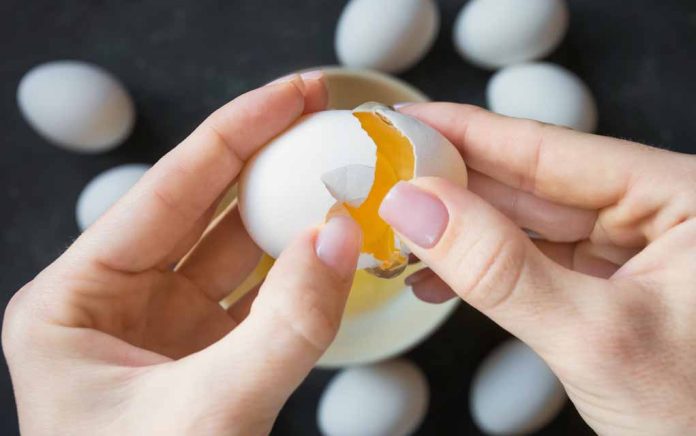 (ReliableNews.org) – If you spend time on social media, you might see a lot of jokes about eggs recently. That's because the price of the grocery staple has increased by 60% in one year. While some people make memes about the painful situation, others are taking another route to avoid decorating Easter potatoes.
US Customs and Border Protect (CBP) saw a 108% increase in the number of eggs seized from October 1 to December 31, according to the Border Report. During the same period, the average price of eggs in America shot up from $3.50 per dozen to $5.30 per dozen. In other states, like Florida and Nevada, the average price is more than $6 per dozen. Hawaii residents are shelling out nearly $10 for a dozen. In Juarez, Mexico, 30 eggs are just $3.40.
Charles Payne, the CBP supervisory agriculture specialist, offered advice to Americans who might be thinking about trying to smuggle eggs across the border: don't. He explained there are civil penalties for failing to declare items. He said those penalties are around $300 for individuals who try to bring items across without declaring them — a lot more than simply paying for the eggs. For commercial smuggling, the fines are up to $10,000.
On January 20, San Diego Director of Field Operations Jennifer De La O issued an alert to the public warning them about the penalties.
The #SanDiegoFieldOffice is reminding the traveling public to be mindful that certain agricultural items such as raw eggs and poultry from Mexico are prohibited from entry into the U.S., and failure to declare these items may result in monetary penalties. https://t.co/ZTlNglweqX

— Director of Field Operations Jennifer De La O (@DFOSanDiegoCA) January 20, 2023
Unlike many goods, the rising price of eggs and poultry isn't simply because of inflationary issues. An outbreak of avian flu that began at the beginning of 2022 is a primary factor in the increased costs. The death of roughly 60 million birds, including over 40 million egg-laying hens, has ravaged the industry. Shortages are also helping to fuel the price.
The good news is experts expect the price of eggs to drop in the coming months, unless the avian flu continues to kill off flocks.
Copyright 2023, ReliableNews.org