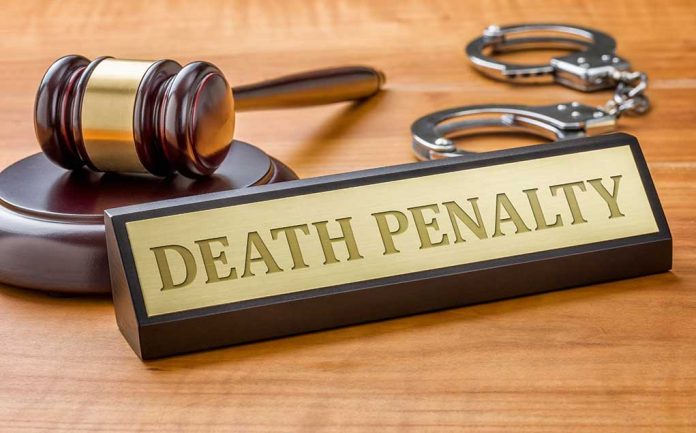 (ReliableNews.org) – In August 2019, Patrick Wood Crusius allegedly approached a Walmart Supercenter in El Paso, Texas, killing 23 people and injuring many others. Almost a year later, the Department of Justice in West Texas announced a federal grand jury returned an indictment against the suspect, charging him with 23 counts of hate crimes against the victims and the same number of charges for using a firearm to commit murder. In addition, the court decided to add 22 more hate crimes while attempting to kill others and 22 counts of using a firearm during an act of criminal violence. The announcement stated the attorney general would decide whether or not Crusius would face the death penalty. On January 18, The Hill reported federal prosecutors declined to pursue capital punishment for the defendant.
Details About the Shooting
According to the Texas Justice Department, the alleged shooter planned his massacre ahead of time. Authorities believe the suspect purchased a semi-automatic rifle and lots of hollow point ammunition online to carry out his plan. In fact, a document police say he reportedly posted online before the shooting gives a motive for the massacre. Apparently, Crusius thought Hispanics were invading Texas at such a high rate that they would soon replace the culture and ethnicity of Americans. He believed he was defending his country by getting rid of the so-called invaders.
Crusius reportedly took his idea and his weapons and drove from his home in Allen, Texas, to the big box store in El Paso, 11 hours away, to carry out his plan.
Plea and Possible Punishment
Federal prosecutors didn't explain why they decided to take the death penalty off the table. The federal attorney at the time, John Bash, seemed more than willing to try Crusius and have him executed for his alleged crimes. However, it appears the current attorneys in charge decided otherwise. Although that could spare the suspect's life on a federal level, the defendant could still receive the death penalty from the state if the verdict in the case doesn't go in his favor.
Crusius pleaded not guilty to the charges against him, although the arrest warrant reportedly states the defendant turned himself in to authorities, exclaiming, "I'm the shooter." His federal trial should begin on January 8, 2024. In the meantime, Crusius remains behind bars. The date for the state-level prosecution is still unclear, but KFox14 reported prosecutors will soon meet with the judge to make the determination.
Copyright 2023, ReliableNews.org