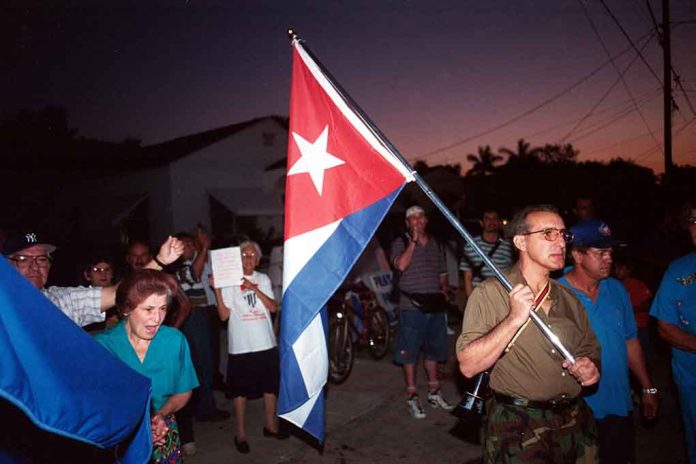 (ReliableNews.org) – Americans and Cubans were glued to their television screens as a legal tug-of-war took place over the fate of then-six-year-old Elián González, beginning in November 1999. Two fishermen found Gonzalez floating in an inflated innertube three miles off Florida's coast after his parents died trying to reach American shores. A legal battle for his custody ensued for months between the child's Florida relatives and his father, who resided in Cuba, until the US courts cleared the pathway for Elián's return to Cuba in June 2000. Nearly a quarter of a century later, González, 29, is set to become one of Cuba's top lawmakers.
On February 7, Granma, the official newspaper of the Cuban Communist Party's central committee, announced the slate of members for the upcoming session of the Caribbean island's 470-seat national assembly. González is listed as an incoming representative for San Juan de Dios de Cárdenas, a coastal municipality in Cuba's Matanzas Province.
Julio Emilio Morejón, the national president of Cuba's University Student Federation (Federación Estudiantil Universitaria), praised the nomination, pointing out the importance of having young voices like González holding a seat in the national assembly.
Elián González poised to be top Cuban lawmaker decades after Florida deportation https://t.co/LOw3A0W5T7

— The Guardian (@guardian) February 7, 2023
Castro reportedly attended González's seventh birthday party. He told CBS News "60 Minutes" that he considered the former head of Cuba "not only as a friend — but as a father" during a September 2005 interview. That interview sparked controversy after González's aunt, Angela González, told media outlets she believed he made those remarks because of the strict controls on information enforced by Cuban authorities. Other family members claimed he was brainwashed.
The Guardian reported that González embraced Cuba's communist leanings, joining the Union of Young Communists of Cuba (Union de Jovenes Comunistas) in June 2008 after completing junior high school and enrolled in a military school.
The Juventud Rebelde, a Cuban newspaper run by the island's Young Communist League, reported at the time that González vowed to remain loyal to Fidel Castro and his brother, Raul Castro, who replaced him as president earlier that year.
González graduated from college in 2016 and currently works as an industrial engineer for a state-run company.
Copyright 2023, ReliableNews.org