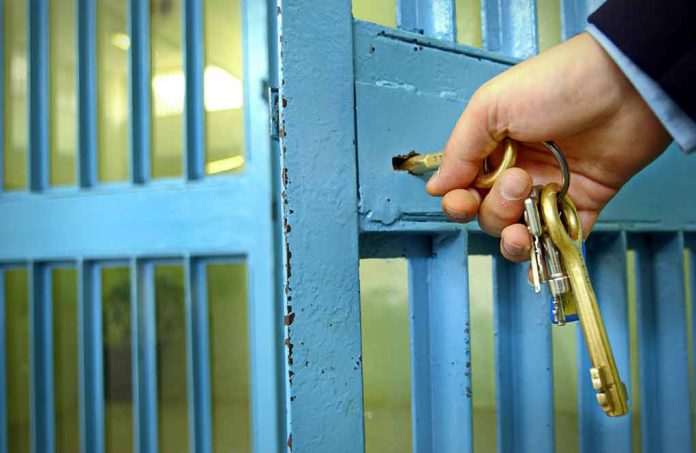 (ReliableNews.org) – Elizabeth Holmes, the disgraced founder of Theranos, reported to a federal prison in Texas on May 30. She was sentenced to more than 11 years for committing wire fraud. According to new reports, she could get out of prison two years early.
The Bureau of Prisons website was recently updated and listed Holmes' expected release date as December 29, 2032. That is about two years before her original scheduled release. A spokesperson for the Federal Bureau of Prisons confirmed the date was correct. However, the official couldn't provide more information because of "privacy, safety and security reasons," but said every inmate is eligible for good behavior.
Holmes owned Theranos, a company once worth $10 billion. She and her partner, Ramesh Balwani, claimed it discovered a technological breakthrough that would help make blood tests more accessible, cheaper, and easier. The two also claimed that it would diagnose several diseases. They never actually demonstrated the tests worked. In fact, the blood tests actually never worked properly, but they continued to lie to investors. Eventually, the house of cards fell, exposing the lies the two perpetrated.
The trial against Holmes proved she lied many times to potential investors. At one point, she said the company was going to generate more than $100 million in revenue in 2014 and about $1 billion in 2015 when it really only made a small amount of money. She also claimed that she had a contract with the Department of Defense and that her tests were being used on the battlefield when they weren't. She and her partner also claimed that pharma companies endorsed the blood tests when they had not.
In 2022, a jury convicted Holmes of three counts of wire fraud and one count of conspiracy. She appealed her verdict and attempted to remain free on bond. She failed in her attempts and began serving her sentence in May.
Copyright 2023, ReliableNews.org