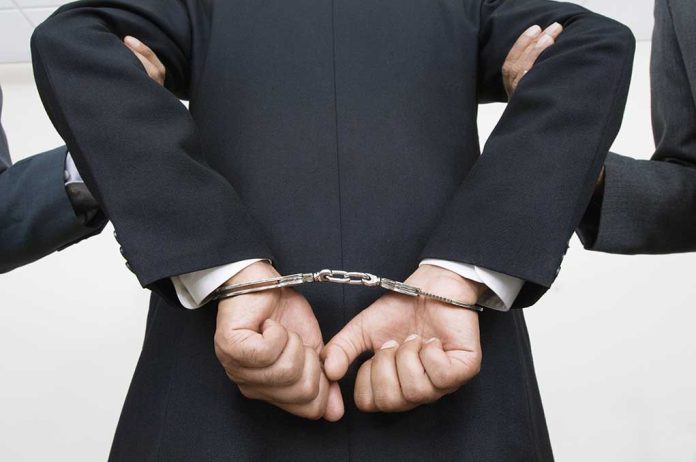 (ReliableNews.org) – Most people wouldn't find attending a stockholder's meeting all that exciting. Yet, a recent Berkshire Hathaway gathering held Saturday, May 6, in Omaha, Nebraska, took an interesting turn. Peter Flaherty, a conservative activist and chairman of the National Legal and Policy Center (NLPC), attended the shareholder event to propose removing Warren Buffett as the company's chairman. Instead, the protester found himself booted from the meeting and arrested.
As an investor, Flaherty sponsored a proposal ahead of the meeting advocating separate chair and CEO responsibilities. Currently, Buffett holds both positions and has for some time. The NLPC chairman took the podium to make a three-minute argument to stockholders at the gathering in favor of his proposal.
Berkshire Hathaway Shareholder Activist Arrested After Mentioning Bill Gates' Ties To Jeffrey Epstein https://t.co/jfFkckSyWb

— Don Estes (@hdestes43) May 10, 2023
Flaherty began his pitch by suggesting the separation of responsibilities would shield the company and its investors from close association with "Buffett's personal political activities." He pointed out Buffet had donated substantial amounts to the Bill and Melinda Gates Foundation.
Flaherty claimed the Gates Foundation finances Critical Race theory instruction nationwide. He also cited Gates's belief that the way we teach math is fundamentally racist and asserted that the foundation provides "a Gender Identity Toolbox" that claims gender results from "socially and culturally constructed ideas." Flaherty reminded the audience that gender isn't a social construct; biological and genetic data define gender.
Approximately one minute into his three-minute speech allotment, Berkshire Hathaway official Cathy Woollums approached Flaherty to ask him to stay on the topic of his proposal. The speaker responded, saying he didn't intend to allow anyone to censor his content and appealed to Buffett to continue. Buffett reminded him of the time limit.
Flaherty's next point created a stir. "We know how much Bill Gates cares about children," the NLPC co-founder said. Then, he contrasted how Gates met and traveled with convicted pedophile Jeffrey Epstein a number of times. The hall erupted into boos, calls for him to step down from the podium, and whistles. Shortly after, Berkshire Hathaway officials silenced his microphone, and The Daily Mail reported Buffett told him, "You crossed the boundary."
Security personnel escorted Flaherty from the podium, and company officials called the police to arrest him after asking him to leave. The activist posted a $250 bond and will return to court on May 22 to face a trespassing charge.
Copyright 2023, ReliableNews.org