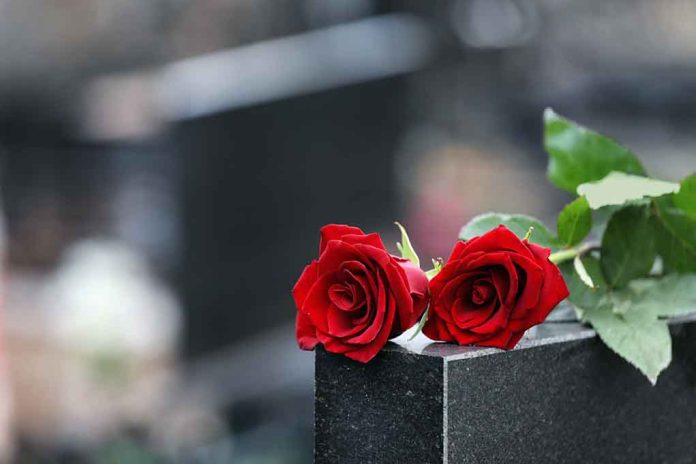 (ReliableNews.org) – Kyle Brown worked for ESPN for over 16 years. Most recently, he served as a director for the network. Sadly, the 42-year-old passed away while on a work trip.
On Saturday, June 10, Brown was in Winston Salem, North Carolina, for the NCAA baseball super regional. In the morning, he "suffered a medical emergency" and passed away while at the event. The network called the husband and father a "deeply admired member of [the] production team." During his time at the company, he won two Sports Emmy Awards.
Brown was a pitcher for Ohio State University during college. Former Head Baseball Coach Bob Todd remembered him as "a great team player." The coach said Todd was a "hard worker" who "earned everything he got." According to him, Brown worked for ESPN while he was in college. The coach laughed and said, "How he got that job [in college], I have no idea."
ESPN's Ryan McGee said the late production director "was a good man, proud Buckeye, and an amazing maker of television." His colleague went on to say that everyone should hug the people they love because tomorrow isn't a guarantee.
Producer Scott Gustafson told ESPN Front Row that he and Brown spent a lot of time together over the last few years, often traveling with one another for work. When they weren't on the job, they spent time together discussing family and children. Gustafson went on to say that although Brown was great at his job, he was a "family man first" and cherished nothing as much as his four children and wife.
Phil Orlins, the vice president of production, said he would always cherish the memories he had of Brown "tirelessly playing" years ago with his toddlers. He said his friend's "passion for family, friends, and his work was unmatched."
Brown is survived by his wife, Megan, and their four children, Makayla, Carson, Camden, and Madyn.
Copyright 2023, ReliableNews.org