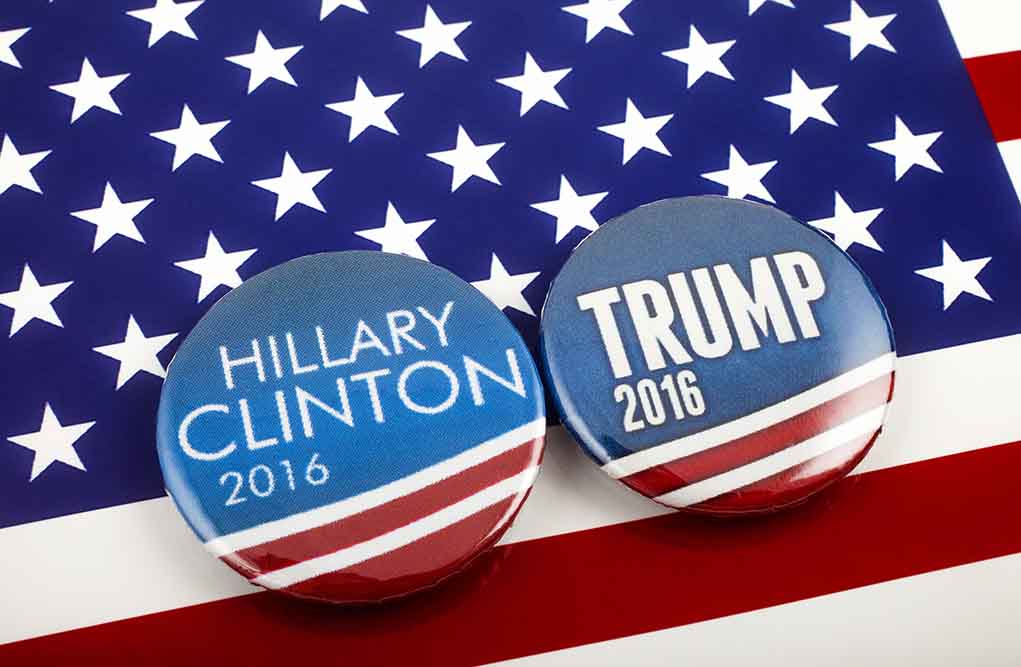 (ReliableNews.org) – It seems President Joe Biden's performance thus far is so underwhelming, Americans can't wait to see who's going to run for the White House in 2024. There's a lot of speculation about who might run but two names keep popping up: Hillary Clinton and former President Donald Trump.
During a February 20 interview with WABC 770 AM radio "The Cats Roundtable," Dick Morris told host John Catsimatidis it's possible there might be a rematch of the 2016 presidential race between Clinton and Trump. He believes Biden is going to announce he isn't running for office again after his party suffers a severe defeat in the midterms.
The next presidential race is shaping up to be a rematch of the 2016 contest between Hillary Clinton and Donald Trump, political strategist Dick Morris predicted Sunday. https://t.co/Pbj50aBSaf

— Newsmax (@newsmax) February 21, 2022
Morris went on to say he thinks former President Barack Obama's people are going to "put in a new black candidate because they'll see [Vice President Kamala] Harris can't make it." Then he predicted Rep. Alexandria Ocasio-Cortez (D-NY) will jump into the race and that will lead to the establishment rallying behind Hillary, propelling her into the general election where she'll face Trump.
If the two political powerhouses meet again in the 2024 presidential race, it'll be interesting to see if Hillary has managed to repair her reputation or if Trump will beat her worse than he did in 2016. Who do you think the final candidates will be on the stage?
Copyright 2022, ReliableNews.org