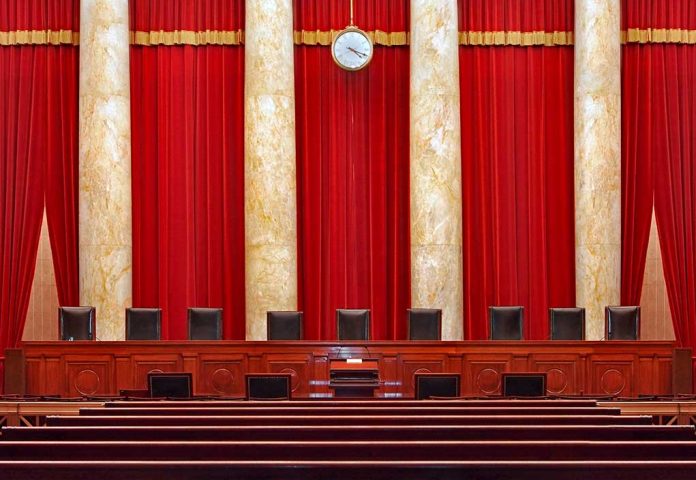 (ReliableNews.org) – On April 6, ProPublica posted an article revealing that Supreme Court Justice Clarence Thomas accepted lavish gifts and trips from Republican megadonor Harlan Crow for the past two decades. The justice never disclosed any of the alleged gifts to the public, possibly violating disclosure laws passed after the Watergate scandal in 1972. The current gift scandal between Thomas and Crow has raised ethical concerns about SCOTUS and a discussion about whether there should be a set of ethical standards imposed on the highest court in the land.
On May 2, The New York Times reported that retired appeals court Judge J. Michael Luttig wrote a statement to the Senate Judiciary Committee, calling for Congress to set standards for the court. He said the US Constitution allows Congress such powers and the legislative body should use them to apply "ethical standards" to the "nonjudicial conduct and activities" of the justices sitting on the high court. Several other legal experts agreed with Luttig and recently testified to that effect.
Conservative stalwart J. Michael Luttig, the vaunted former judge who's pushing the Supreme Court justices to abide by the highest ethical standards possible, is not letting up. (via Deadline: Legal Blog) https://t.co/dRYJ7F4VVh

— MSNBC (@MSNBC) May 4, 2023
The Guardian reported that Senate Judiciary Committee Chair Dick Durbin (D-IL) stated the Supreme Court clearly can't be trusted to set its own ethical standards, given Thomas' conduct over the years. He said the country's highest court shouldn't "have the lowest ethical standards." Currently, SCOTUS has no formal code, hence the Senate hearing to determine whether such a formality is needed. Progressive Scholar Laurence Tribe also wrote the committee stating such parameters were "necessary" but "probably not" a sufficient response to the recent controversy.
On the other hand, The Guardian reported that former Attorney General Michael Mukasey said the call for ethics is just an attempt to undermine the court. Senator Lindsey Graham (R-SC) also chimed in, accusing the Left of "cherry-pick[ing]" the lavish gifts to "delegitimize" SCOTUS overall.
According to a recent poll conducted in April by NPR, 62% of Americans surveyed said they no longer had any confidence in the Supreme Court.
Copyright 2023, ReliableNews.org