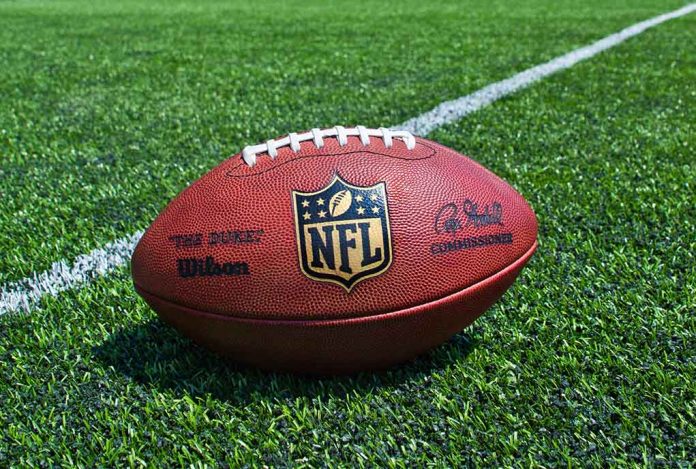 (ReliableNews.org) – Henry Ruggs III was a first-round pick in the 2020 NFL Draft. He played for the Las Vegas Raiders until the following year, when he destroyed his career and his life, along with the life of an innocent woman and her dog. Now, he's going to a Nevada prison.
On August 9, Clark County District Court Judge Jennifer Schwartz sentenced the former player to a minimum of three years to a maximum of 10 years in prison for his role in a fatal car crash. The 24-year-old will have to serve the entire three years before he's eligible for parole.
The charges stem from the November 2, 2021, accident that killed 23-year-old Tina Tintor and her dog. According to prosecutors, Ruggs was driving his vehicle, a Chevrolet Corvette Stingray, up to 156 mph through a residential neighborhood. He crashed into the back of the victim's Toyota RAV4, and the force of the accident pushed her SUV 571 feet, setting it on fire.
An autopsy later determined the victim and her dog burned to death in the crash. The former NFL player's girlfriend, Kiara Je'nai Kilgo-Washington, was in the car with him at the time of the accident. She suffered a broken arm. Video taken at the accident scene shows Tintor's car burning in the background while Kilgo-Washington tries to console Ruggs.
Authorities said Ruggs' blood alcohol level was 0.16 at the time of the accident, twice the legal limit in Nevada. He reached a plea agreement with prosecutors and admitted his guilt in May. Tintor's family released a statement after he pleaded guilty, saying no sentence he received would ever bring the victim and her dog back. The family said they hoped lessons were learned from the fatal crash so nobody would have to suffer as they were.
JUST IN: The Tintor family has released a statement through their attorney:
"No sentence will ever bring Tina and Max back, but we hope that everyone learns from this preventable incident so that no other families suffer like we do."https://t.co/9j4WNxDTTo pic.twitter.com/6eddR3mKDn

— KSNV News 3 Las Vegas (@News3LV) May 10, 2023
The family said they were moving forward and putting that part of it behind them so they could "focus on honoring the memories of Tina and Max."
Copyright 2023, ReliableNews.org