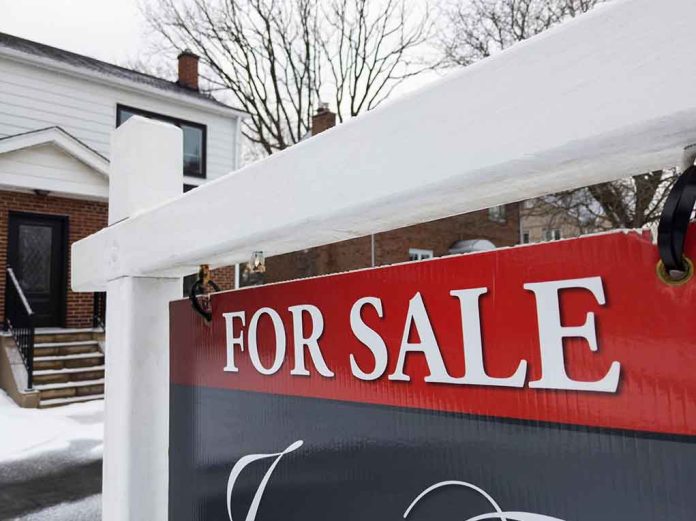 (ReliableNews.org) – Sometimes terrible crimes and acts of violence are committed in homes. When that happens, it can be hard to sell the properties. According to a new report, some people use this to their advantage.
In February, Air Mail reported about buyers using what's called the "Canceled-Man Discount" to snap up luxury properties. That's when a buyer purchases a home at bargain rates after the public figure who previously owned it has to sell.
In 2010, Al Kahn, the creator of the Cabbage Patch Kids, bought Bernie Madoff's Upper East Side co-op for $8 million after the Ponzi schemer pleaded guilty to financial crimes. The home sold for almost 20% less than what it was worth. He said he thought the "place was undervalued," so he bought it to make a profit. Four years later, his ex-wife sold it for $14.5 million.
Want a bargain in #realestate? Buy a home from a man who's done terrible things (or his estate). A #Madoff, an #Epstein or a #Weinstein may be just the ticket. #CRE #NYC #DouglasElliman #mortgage https://t.co/G7umPlHGwF

— David Levitt (@dmlevitt) February 27, 2023
Madoff's house wasn't the only one that has sold at discounted rates. Jeffrey Epstein's NYC townhouse sold for $51 million, over $35 million less than what it was originally listed. Harvey Weinstein's property sold for $1.4 million less than what he purchased it for after he was indicted for sex crimes.
John Gomes, a real estate agent, said the people who are buying these properties "know how long to wait" and when they should pounce. He explained that after some people buy these homes, they practice rituals like smudging to try to rid them of bad spirits. Kahn's ex-wife attempted to do that to Madoff's old place and started a fire that firefighters had to extinguish.
People also purchase homes where murders occurred for the same reason. In 1996, the house where Nicole Brown Simpson and Ron Goldman were murdered sold for $525,000, $100,000 less than what she paid for it.
The price discounts are a good example of why buyers should do their research when they are interested in a home. Who knows, a quick Google search could score them a great deal.
Copyright 2023, ReliableNews.org