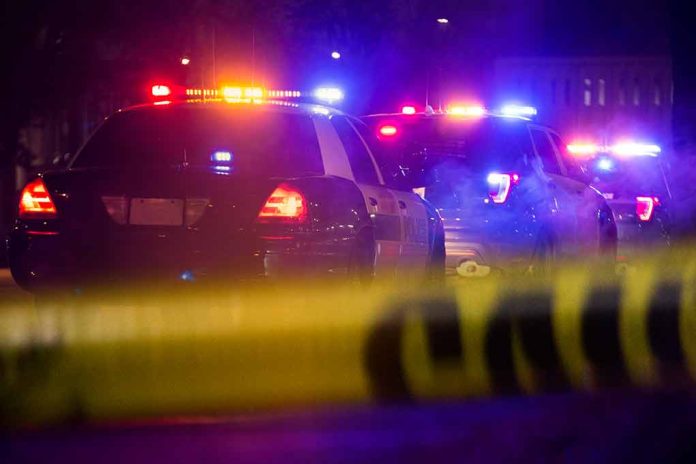 (ReliableNews.org) – According to a June report from The Washington Post, there have been 386 school shootings in the United States since Columbine in 1999. At least 356,000 students have been affected by this statistic, and 2022 was the most active school shooting year — 46 total. Sadly, they are on the rise. Many are responding by calling for gun reform and strict laws regarding gun ownership, while others believe more weapons and security are the answer. While state and federal legislative bodies try to work out a viable solution, the shootings continue, as evidenced by the most recent incident in North Carolina.
What Happened?
On August 28, a gunman walked onto the University of North Carolina at Chapel Hill campus and shot a faculty member in a science building. According to the Associated Press, the university immediately went on lockdown while students and faculty members barricaded themselves in their rooms and offices until given the all-clear by police. The people on campus had to stay in place for their own safety for over three hours. Luckily, there were no other reported injuries.
Ninety minutes after the incident, police arrested 34-year-old Tailei Qi, charging him with first-degree murder and possession of a firearm on school property. The victim was Associate Professor Zijie Yan, who worked in the applied physical sciences department. The teacher started at the university in 2019, held bachelor's and master's degrees, and was originally from central China. Apparently, the suspect was one of just three students who participated in a research group with Mr. Yan and wrote a minimum of two papers with him.
What's Happening Now?
Chancellor of UNC at Chapel Hill, Kevin Guskiewicz, sent a message to the campus, inviting everyone to honor Yan with a moment of silence. He encouraged everyone to pray and think of his loved ones for their loss and offered counseling sessions to those who needed it. Guskiewicz also assured the students that UNC police and the school's Emergency Operations Center were working hard on the investigation. The chancellor said the loss was "devastating," and the incident harms the university as a whole because — in one moment — the shooter took away life and other students' sense of "trust and safety." He said UNC will work together to rebuild.
UNC Police Chief Brian James updated the public about Qi's arrest, stating authorities had not yet found the murder weapon. As of now, police do not have a motive for the crime.
Copyright 2023, ReliableNews.org