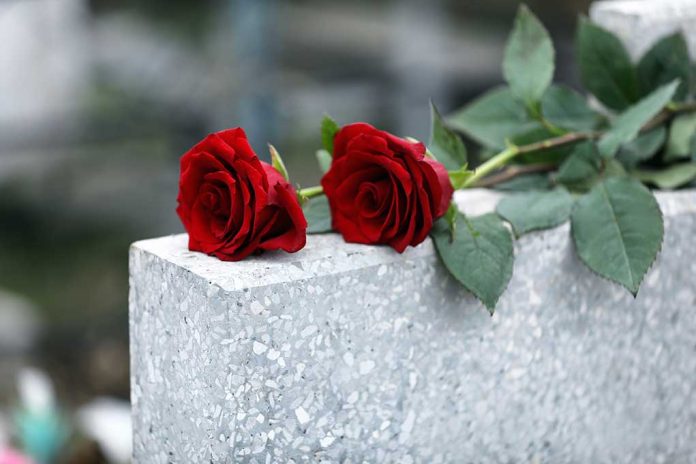 (ReliableNews.org) – In the beginning of January, the oldest person in America died at the age of 115. Just weeks later, the world's oldest person also passed away.
On January 17, Lucile Randon left this world in her sleep after 118 years and 340 days. Randon was born on February 11, 1904, in Alès, France, and was Protestant by birth. In 1923, when she was 19 years old, she converted to Catholicism. Some 21 years later, in 1944, she became a nun and started going by Sister André. She chose the name in honor of her oldest brother, who had passed away.
Throughout her very long life, she saw the pope change 10 times and lived through 18 French presidents.
Sister André, a French nun and the world's oldest known person died on Tuesday. She was 118. She lived through 18 French presidents and 10 popes. Her relatives said she always had vivid memories of global events, including the two world wars. https://t.co/uQP4CaloOo

— New York Times World (@nytimesworld) January 19, 2023
Sister André lived through all of the world's major events for more than a century. She survived two global illnesses and both World Wars. According to The New York Times, her relatives said she had clear memories of many of the big events of the time. In an interview with a French news outlet on her 118th birthday, she said all she'd seen since coming into the world was "wars and fights."
Sister André cared for the elderly people in the facility where she lived even though she was in a wheelchair and blind. BBC reported, she told the AFP news agency that "work kept [her] alive." She reportedly ate chocolate and had a glass of wine every day.
David Tavella, a spokesman who works for the nursing home where the sister lived, announced her death on Tuesday, saying "it was her desire to join her beloved brother." She was the fourth-oldest person authenticated.
Japan's Kane Tanaka, 119, was the oldest person alive before Sister André took her place when he passed away. Maria Branyas Morera, 115, has since taken the sister's place as the world's oldest person. She was born in the United States but now resides in Spain.
Copyright 2023, ReliableNews.org