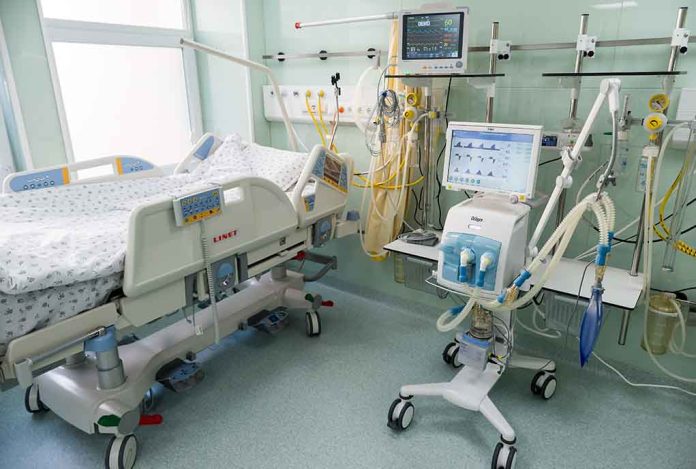 (ReliableNews.org) – Madonna has been one of the most sought-after stars for over four decades. The singer was slated to kick off a new international tour in July. Unfortunately, she has postponed those plans after being hospitalized.
On June 29, Madonna's manager, Guy Oseary, posted a message on Instagram notifying the 64-year-old's fans that she spent several days in the ICU because of a "serious bacterial infection" that she developed on June 24. He said that although she is recovering from the infection, she's still receiving medical care. As a result, the singer's management team is pausing all of her commitments, including the world tour set to kick off on July 15.
Madonna was allegedly intubated (on a breathing machine) for at least one night. She was reportedly found unresponsive and rushed to a hospital in New York City. The breathing tube was later removed, and she was awake and recovering.
Sources told the media that the singer was discharged from the hospital and taken back to her home via a private ambulance. She was home "resting, feeling better and following doctors [sic] orders," CNN reported.
Oseary told fans that he would share more details with the fans of developments as far as the tour is concerned.
One day after Madonna's manager announced that she was hospitalized after suffering from a "serious bacterial infection," a source tells Rolling Stone that the singer is now resting "at home and feeling better."https://t.co/RO7bC1GdeN

— Rolling Stone (@RollingStone) June 29, 2023
Radar Online reported that the singer was unwell for about a month before being hospitalized. She'd allegedly had a low-grade fever for weeks before she collapsed.
In February, Madonna introduced Sam Smith and Kim Petras at the Grammy Awards. Afterward, she was criticized for the way she looked at the ceremony. Her face appeared bloated. People claimed her face was disfigured from plastic surgery.
In the wake of the incident, the singer said the criticism about her looks was rooted in "ageism and misogyny." She said that she was excited to present "Album of the Year" to the first transgender woman, Kim Petras. Instead, she slammed the critics who focused on "Close-up photos" taken of her with a "long lens camera" by a photographer that would "distort anyone's face!!"
Copyright 2023, ReliableNews.org