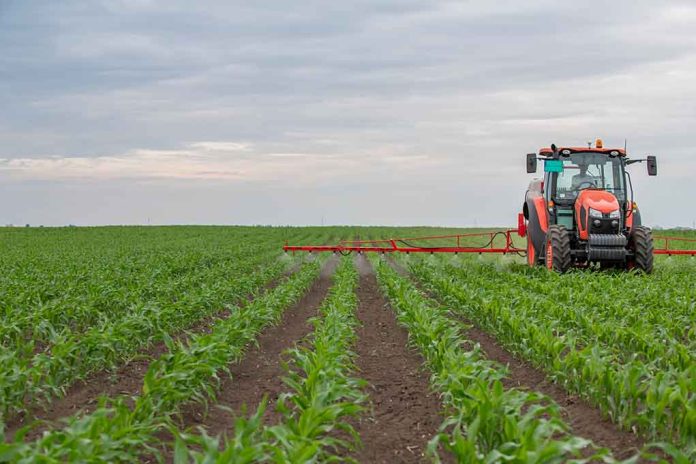 (ReliableNews.org) – It's no secret that mass migration across the border causes significant environmental problems. Piles of trash, empty water bottles, and clothing in areas where immigrants have traveled are commonplace. Farmers are also finding a different, more disgusting kind of waste.
Pecan farmers who live in El Paso Valley in Texas are complaining that the constant flow of migrants across their land is destroying their livelihoods. According to Just The News, a resident told The Center Square that as undocumented immigrants pass through the area, they leave human feces and their belongings in the fields. Farmers said they found 1,000 pounds of marijuana buried on another farm. Other farmers have complained about drugs on their properties as well.
More than half of all pecans are grown in the region. Many of the farms are near the border wall that former President Donald Trump built. Jennifer Ivey, a pecan farmer's wife and local GOP official, said the only things that make her feel safe are the Second Amendment and Trump's wall.
Ivey explained that before the wall went up, she constantly worried about her kids because people were always passing through. That caused her and others to continually look over their shoulders to ensure their children were safe.
Texas pecan farmers on front lines of border crisis say illegal migration threatening livelihood | Just The News https://t.co/DX8ixWrj0E

— judyann451 (@judyannaggie) June 26, 2023
Biden canceled construction on the border wall after he took office. Democrats were staunchly against it when the former president began building it. However, reports indicate that the Democratic POTUS has started construction on some areas of the border wall again. In September, The Intercept reported the project was beginning in Arizona.
In Texas, however, the construction on the new wall appears to be at a standstill too. Governor Greg Abbott (R) has vowed to finish the project himself without the help of the Biden Administration. He has also put troops and his own police on the border. But without the federal government's support, the problem of illegal immigration persists, and farmers are paying the price.
Copyright 2023, ReliableNews.org