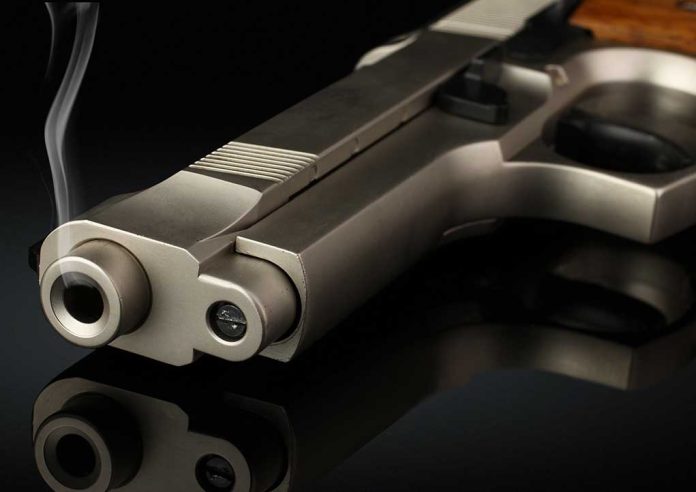 (ReliableNews.org) – The New York Post revealed it had information from a hard drive belonging to Hunter Biden a month before the 2020 election. The newspaper ran multiple stories about it. At the time, 51 retired intelligence officials warned it could be part of a Russian disinformation campaign. The IRS whistleblower is now alleging the FBI knew about the laptop for a year before the public.
On Thursday, June 22, the House Ways and Means Committee released a transcribed interview with two whistleblowers, IRS Supervisory Criminal Investigative Agent Gary Shapley and an unnamed person. Among the many allegations they made was a memo that Shapley claims he wrote in October 2020, the same month the Post broke the story, containing a timeline of events.
Shapley alleges that the FBI validated the authenticity of the laptop in November 2019, long before anything was ever made public. The memo states the FBI received a tip about the computer in October 2019, then interviewed John Paul, the repair shop's owner, in November 2019.
FBI validated the Hunter Biden laptop months before 51 intel experts claimed it was Russian disinformation. The FBI knew it wasn't true as they had a warrant to examine and retrieve evidence from the laptop memo shows.

Full memo:https://t.co/gdxeuDQKFjhttps://t.co/MsOrNbNpXP

— Brody the Chief (@PCondlin) June 25, 2023
According to Shapley, the FBI matched the device number with Hunter Biden's Apple iCloud ID.
Paul has confirmed that the FBI took possession of a copy of the laptop's hard drive. In his book, "American Injustice: My Battle to Expose the Truth," he says the FBI showed up at his shop in Wilmington, Delaware, in December 2019 to take the laptop after a subpoena was issued. He claimed the agents threatened him at the time.
Despite the allegations that the laptop was fake and part of a Russian smear campaign, Hunter Biden never claimed it wasn't his. In fact, the younger Biden filed a lawsuit against Paul for allegedly invading his privacy by copying the hard drive on the laptop and publishing the information.
Shapley and the other unnamed whistleblower have accused the FBI of giving the president's son unfair treatment based on politics. Hunter Biden has been indicted on two misdemeanor tax charges and one felony gun charge.
Copyright 2023, ReliableNews.org