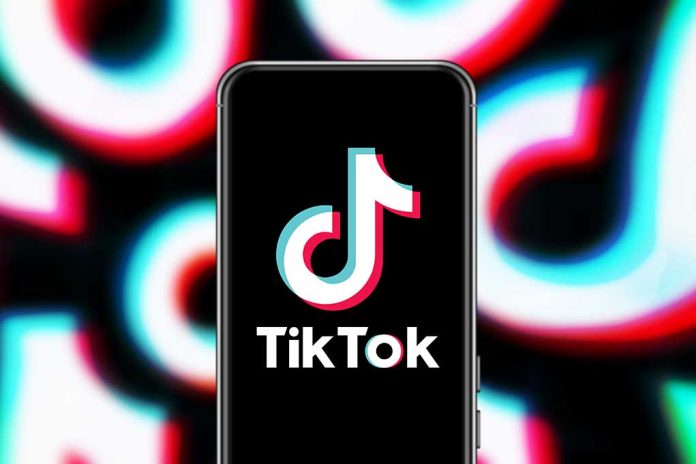 FCC Chair Sounds The Alarm On Popular Chinese Company: "Wolf In Sheep's Clothing"
(ReliableNews.org) – A member of the FCC is speaking out on concerns about TikTok. The video-sharing platform boasts roughly 1 billion active monthly users and was the most popular app of 2021. However, its connection to the Chinese has long been a concern.
On June 28, FCC Commissioner Brendan Carr posted a letter on Twitter he sent to Apple CEO Tim Cook, and Google CEO Sundar Pichai. He asked both men to remove TikTok from their companies' app stores. The commissioner warned the platform, which is owned by China's ByteDance, poses a risk to Americans because it allegedly harvests user data.
Carr mentioned a June Buzzfeed News report that claimed the ByteDance officials in Beijing have accessed the personal information of American users repeatedly.
TikTok is not just another video app.
That's the sheep's clothing.

It harvests swaths of sensitive data that new reports show are being accessed in Beijing.

I've called on @Apple & @Google to remove TikTok from their app stores for its pattern of surreptitious data practices. pic.twitter.com/Le01fBpNjn

— Brendan Carr (@BrendanCarrFCC) June 28, 2022
The commissioner accused TikTok of collecting "browser histories, keystroke patterns, biometric identifiers, draft messages and metadata." Worse, Carr claimed the app has stolen users' text messages, images, and other information stored on their device's clipboards.
Former President Donald Trump raised concerns about TikTok while he was in office, as well. He signed an executive order that would have banned it from app stores but President Joe Biden revoked the order.
Do you think Carr is right? Should Apple and Google ban TikTok from app stores?
Copyright 2022, ReliableNews.org