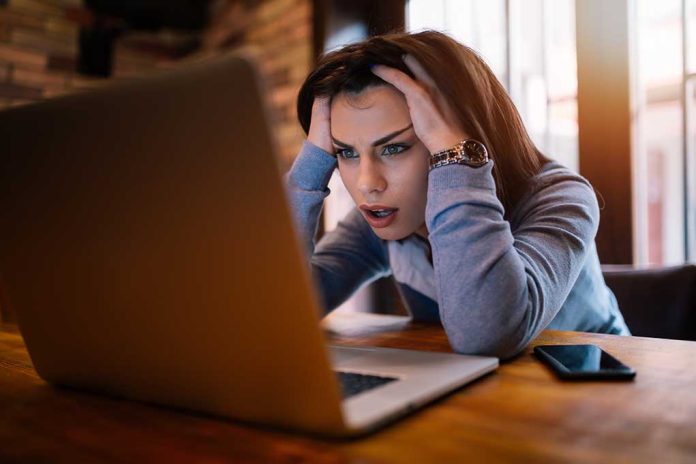 (ReliableNews.org) – Millions of Americans lost their jobs in 2020 when states shut down in an attempt to slow the spread of the virus. In response, former President Donald Trump and Congress passed enhanced unemployment relief. Unfortunately, fraudsters began scamming the government. A federal watchdog recently warned that Congress needs to act so criminals can face justice.
On Tuesday, May 29, the Office of the Inspector General of the Department of Labor (OIG DOL) issued a warning about the possibility of suspects getting away with defrauding the unemployment insurance (UI) funds. According to the report, the current statutes of limitations for UI fraud will start to expire in 2025 because they generally have 5-year limitations. The government watchdog expressed concerns that many of the suspects could escape justice unless lawmakers extend those related to the pandemic cases.
Since April 1, 2020, the government has undertaken 200,000 fraud investigations. That's compared to an average of 100 in previous years. More than 157,000 of the probes are ongoing, and over 1,300 individuals have been charged. In September, federal officials revealed suspects stole an estimated $45.6 billion in UI funds.
More than half of the people who allegedly defrauded the government did so by filing unemployment claims in multiple states. They also reportedly used the Social Security numbers of people who were in prison or dead. About $163 billion in overpayments went out. While the majority of those fraudulent transactions were intentional, some of them were related to overspending that might have been mistakenly sent to people who went back to work.
DOL Inspector General Larry Turner said there were "historic levels of fraud and other improper payments" during the pandemic. Roughly 19% of the UI money was not spent correctly during the pandemic, up from about 9% before 2020.
It's unclear whether Congress intends to act to extend the statute of limitations at this time.
Copyright 2023, ReliableNews.org