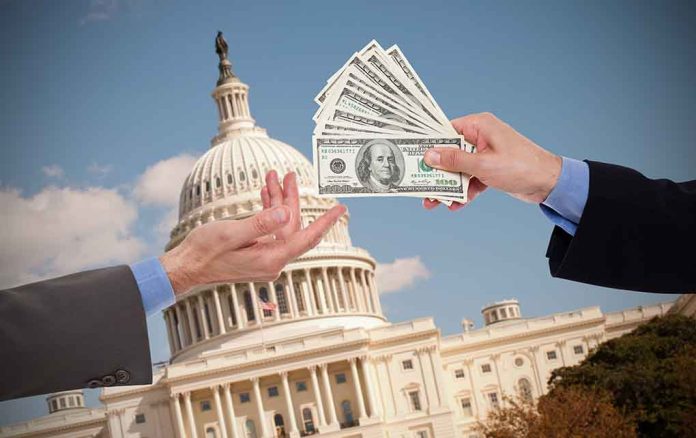 (ReliableNews.org) – In June 2020, officials with the IRS Criminal Investigation department reportedly briefed Senator Ron Wyden's (D-OR) staff on a very concerning attempt to gain access to Americans' private information. Sources who were briefed on the report spoke to The Wall Street Journal and revealed that during former President Donald Trump's administration, in 2017 and 2018, the IRS CI had access to a commercial database where the records of millions of Americans' cellphone data were stored.
Venntel Inc. is a government contractor that reportedly buys location data from the marketing industry and resells it to governments. The IRS CI's lawyers allegedly gave the agency permission to use the database to try to find targets of interest. However, after the agency was unable to find any, it let its subscription lapse.
A panel began investigating the matter to brief the Office of the Director of National Intelligence (ODNI). After it was finished, the government classified the findings, making them unavailable to the American people. However, that report has now been declassified, and the breadth of the surveillance program is shocking.
Privacy Alarm: Newly declassified report confirms U.S. agencies buying Americans' personal data | Just The News https://t.co/6NJ9Fw3iN6

— John Solomon (@jsolomonReports) June 20, 2023
Not only did the IRS CI purchase access to data, but intelligence agencies have also been tracking people through technological avenues. Homeland Security used similar phone location data for immigration purposes. The report stated that commercial data "can reveal sensitive and intimate information" about both US and non-US citizens. This information includes "personal attributes, private behavior, social connections, and speech."
What's most disturbing is that these invasive programs have very little oversight. Senator Wyden issued a statement about the report, saying the ODNI doesn't "even know which federal intelligence agencies" are buying the data. He called on Congress to pass laws to protect the American people from these violations of privacy. He pointed out that if the government is allowed to "buy its way around [the] Fourth Amendment," then there are going to be very few "limits on government surveillance."
Copyright 2023, ReliableNews.org