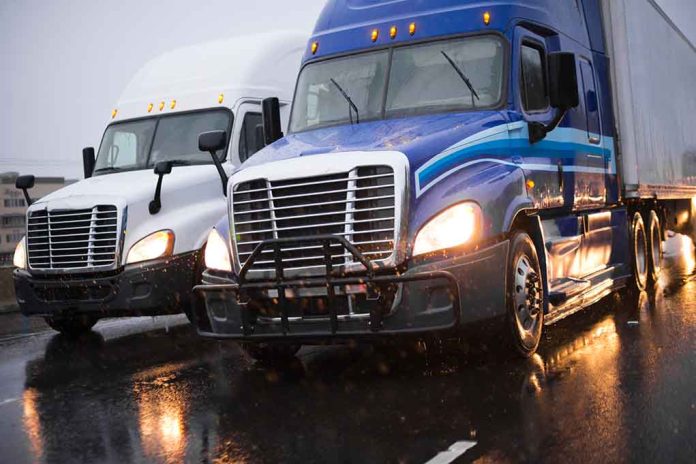 (ReliableNews.org) – Moving from one place to another can be a labor-intensive and stressful process, so many people turn to moving companies for help. Unfortunately, some below-the-board organizations take advantage of this situation, scamming customers into forking over their hard-earned money or stealing their belongings altogether. According to a late 2022 report from Forbes Home, the Better Business Bureau listed more than 1,300 moving companies with the worst rating possible due to unresolved complaints. Although the Department of Transportation (DOT) has revoked many moving company licenses, that hasn't stopped some businesses from continuing to operate nationwide.
Governmental Move
In April, the DOT announced that the Federal Motor Carrier Safety Administration (FMCSA) launched Operation Protect Your Move, an initiative to stop mover scams. The plan was to deploy investigators across the US to address ongoing complaints that companies were holding possessions hostage and those not complying with federal regulations. At the time, Transportation Secretary Pete Buttigieg said, "moving [was] stressful enough" without the added concern about scams.
The project moved forward in response to a growing number of complaints. According to Newsweek, the number of unsatisfied customers doubled from 3,030 in 2015 to 7,647 in 2022 — a significant jump.
According to Newsweek, the operation has been largely successful in revoking offenders' licenses for various reasons, but that hasn't stopped many from continuing their operations. The investigation reportedly showed several of them simply carried on with moving people through affiliate companies. The DOT did not reveal exactly why the companies lost their licenses but cited insurance lapses and safety violations as possible reasons — not necessarily customer complaints. The problem essentially lies in the transportation department's ability to actually stop the offenders from continuing to operate. Officials have reportedly asked Congress to give them greater authority to effectively continue their mission.
Scams and Moving Forward
Newsweek recently looked into nearly 100 moving companies that had their licenses pulled and had customer complaints. The outlet found that 18 businesses were still trying to pull in customers through ads on their websites. Although the publication attempted to contact all of those moving companies, they could only reach a handful willing to talk. One admitted that business was slower, but the Virginia company was still operating.
The FMCSA posted information for customers on its website, listing red flags that should alert them to a possible issue. The department advises families and individuals to stay vigilant in order to avoid getting duped by shady organizations.
Copyright 2023, ReliableNews.org