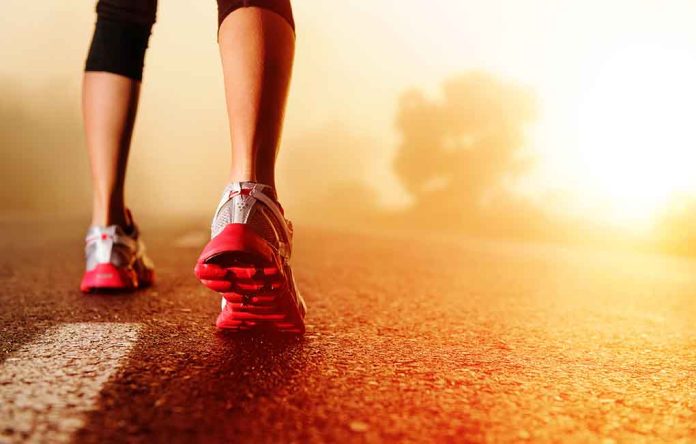 Female Iranian Athlete's Whereabouts Cause Concern
(ReliableNews.org) – Iranian female athlete Elnaz Rekabi recently participated in an international climbing event in South Korea. Part of the way through her climb, she lost her hijab and continued to compete without her head covering. Videos surfaced of the woman scaling the wall while breaking the Iranian law requiring all females to wear a hijab in public at all times. Following the sporting event and subsequent video posting, the athlete disappeared without a trace, only to mysteriously reappear with an odd explanation.
Where Was Rekabi?
After a short time out of the limelight, Rekabi resurfaced and released a statement to the public. The woman apologized for her absence and for worrying everyone while explaining that her head covering "unintentionally became problematic" during her climb. Rekabi said she was on her way back to Iran with the other athletes on a "pre-scheduled timetable" without offering any explanation about where she'd been.
Sources say the Iranian's passport and phone were taken before she boarded a plane by herself back to her home country. Iran Wire reported that the head of the National Olympic Committee, Mahmoud Khosraviwafa, was taken directly from the Khomeini International Airport to prison for lying to the Mountaineering Federation of the Republic head about the hijab-wearing requirements. The outlet also said the athlete's brother was "summoned" by the Islamic Revolutionary Guards on October 17, but nobody has heard from him since. Reporters concluded he was taken hostage. The Iranian source also seems to indicate there is an arrest warrant out for Rekabi herself.
In a tweet, the Iranian embassy in Seoul said all the rumors floating around about the athlete were untrue, and the rock climber simply returned home with her team. Some conclude her odd explanation for her disappearance was a forced response to the public to avoid stoking protest fires currently ongoing in the country.
Women in Iran
Considering the upheaval over hijabs in the country following the untimely death of Mahsa Amini, many are concerned about Rekabi's safety. Amini died in Iranian police custody after her arrest for neglecting to wear a hijab properly. After the young woman's death, many women took to the streets in protest, ripping off their head coverings despite the consequences.
Some believe the athlete competed without her hijab to show solidarity with protesters in her home country. However, she insists it was a malfunction. Although she previously admitted the feat was difficult with a head covering, she made adjustments to comply. In 2021, the rock climber won a medal in a world climbing competition, making her the first Iranian woman to claim that victory.
What do you think happened to the rock climber during her absence? Do you believe she will face consequences in Iran for her slip-up during the event?
Copyright 2022, ReliableNews.org