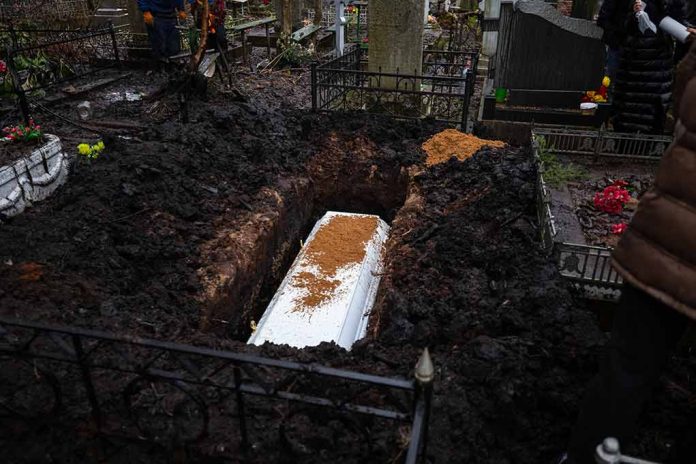 (ReliableNews.org) – The Ayuterra Resort is described as a romantic family-run villa in the Ubud area in Bali, Indonesia. The luxurious venue is near the Ayung River, overlooking the nearby forest with mountains in the distance. In other words, paradise. The thing that makes this resort stand apart from the rest is its glass-lined rooms, private pools, and glass elevator that takes guests, workers, and staff from the ground all the way to the top. Sadly, a recent tragedy involving that same elevator claimed the lives of five people.
What Happened?
On September 4, Coconuts Bali reported that a handful of employees from the resort entered the outdoor glass lift, which depends on a cable system and runs on a track. Soon after the elevator took off, the cable snapped, sending the elevator and its passengers careening hundreds of feet toward the ground. Security footage showed the lift plummeting into a ravine before crashing through a wall, and coming to a stop. The cause is under investigation.
Two of the victims died at the scene, while the rest passed away from their injuries at a nearby hospital. Sang Putu Bayu Adi Krisna, Kadek Yanti Pradewi, Ni Luh Supernigsih, I Wayan Aries Setiawan, and Kadek Hardiyanti ranged in age between 19 and 24.
Head of the Criminal Investigation Unit of the Gianyear Police, Ario Seno Wimoko, said his group wasn't going to make any assumptions about the accident. Rather, they would do a "comprehensive investigation," and said the Bali Police Forensic Laboratory would follow up with "another crime scene" inquiry as to what caused the cable failure.
The resort also faces sanctions if authorities find that negligence was the reason for the accident.
Governmental Response
Workers beginning their careers at the resort normally make less than $10 a day. While the cost of living in Bali is much less than in the US, those wages wouldn't come close to paying the bills. The New York Times reported that the government insurance agency paid each of the families slightly more than $10,000 for their loss. The resort offered money, too. However, it wasn't out of the generosity of their hearts. Each family had to sign a waiver to receive a payout, promising not to take legal action.
The Ayuterra Resort owner, Linggawati Utomo, promised to cover all expenses for the victims' funerals. She also mentioned additional compensation but didn't specify any details. Locals held a ceremony at the site to release the spirits and cleanse the space.
Copyright 2023, ReliableNews.org