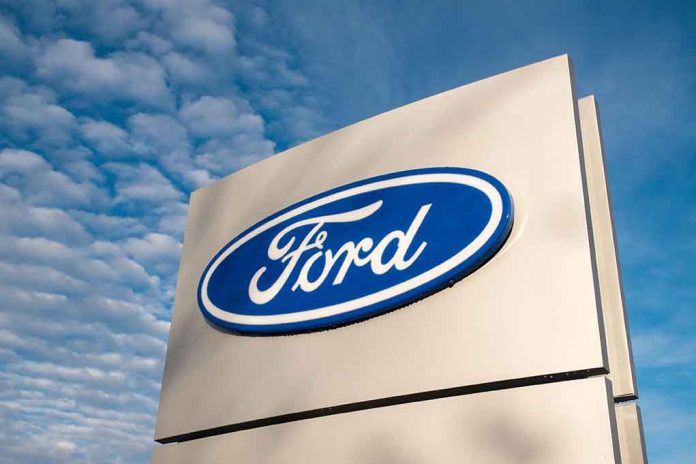 Top Auto Brand Issues MASSIVE Recall For Dangerous Problem
(ReliableNews.org) – When people park their cars, they expect their vehicle not to move. After all, that's what the parking gear is for, right? Ford recently issued a massive recall because reports indicate some of its vehicles were just rolling away.
In a National Highway Traffic Safety Administration (NHTSA) filing, Ford Motor Company recalled more than 2.9 million vehicles over a rollaway issue. A missing or damaged shift cable bushing could stop the affected vehicles from shifting into park, leading to the car rolling away from the owner and causing injuries. Reuters reported Ford is aware of four injuries and six instances of property damage potentially related to the issue.
According to a notice posted by the NHTSA, the vehicles involved in the recall are
Ford C-Max years 2013 – 2018
Ford Edge years 2015 – 2018
Ford Escape years 2013 – 2019
Ford Fusion years 2013 – 2016
Ford Transit Connect year 2013 – 2021
⚠️ Recall Alert
2013-2019 Ford Escape, 2013-2018 C-Max, 2013-2016 Fusion, 2013-2021 Transit Connect, and 2015-2018 Edge vehicles
Recalled for unintentional rollaway due to detached shift cablehttps://t.co/Cgh3236n0P

— NHTSA Recalls & Ratings (@NHTSArecalls) June 15, 2022
Ford also recalled certain 2022 Transit vehicles because of a problem causing the instrument panel to not illuminate. The recall potentially impacts more than 30,200 vehicles.
In both cases, those who believe the recalls might impact their vehicles can call their nearest Ford dealer to have the issue fixed free of charge. They can also reach out to the NHTSA directly at 1-888-327-4236 (TTY 1-800-424-9153).
Copyright 2022, ReliableNews.org