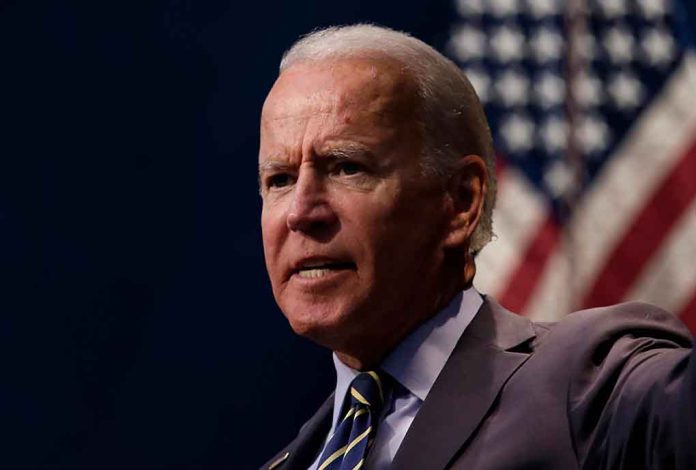 (ReliableNews.org) – Although President Joe Biden has said he plans to run again for the White House in 2024, he has yet to make a formal announcement. In fact, the only person who filed the necessary campaign paperwork to run for the next primary is former President Donald Trump. There are whispers Florida Governor Ron DeSantis (R) will throw his hat in the ring, but the Democratic side has been largely silent about its likely candidate. Some want Biden to run again, but at least one person from the Obama Administration believes it may be time for new leadership.
View Forward
Former President Barack Obama's aide, Johanna Maska, recently appeared as a guest on Richard Dearlove's "One Decision" podcast. She said while she respects the US leader and appreciates the fact that he was able to oust Trump from office in 2020, the aide saw Biden as a "transition president." Maska mentioned the leader's age as a factor in whether or not he should run for the Oval Office in 2024, pointing out he is the first person over 80 to hold the position.
Without naming anyone in particular, the former aide said she believes many people from "the Obama generation" agree with her view that the Democratic party needs to usher in new leadership. In fact, Representative Angie Craig (D-MN) recently said she thinks the Left needs a fresh crop of leaders.
As of December 9, FiveThirtyEight shows Biden's approval rating at just 42.5%. According to the same chart, the president hasn't shown majority of support since August 2021, after the disastrous Afghanistan withdrawal. Those numbers could be a warning to Democrats that Biden may not be the person to beat out Republicans in 2024. Even so, many are rallying behind the commander-in-chief to make another run for the presidency.
Those in Favor
Secretary of Commerce Gina Raimondo believes Biden is doing a wonderful job in Washington and seems excited to see him as the Democratic candidate in the next general election. California Governor Gavin Newsom (D) also recently said he supports the president for another term, making it clear he would not challenge Biden for the spot.
Redfield & Wilton Strategies researched a hypothetical rematch between the president and Trump. The team showed the pair in a tie, with each earning 41% of the vote. In a race between Biden and DeSantis, the group showed the current US leader ahead by 2%.
With House Speaker Nancy Pelosi (D-CA), also in her 80s, stepping aside to make room for a new crop of Democratic leaders to take the helm, some may wonder if Biden will do the same. Maska believes he will make his final decision before the spring of 2023.
Copyright 2022, ReliableNews.org