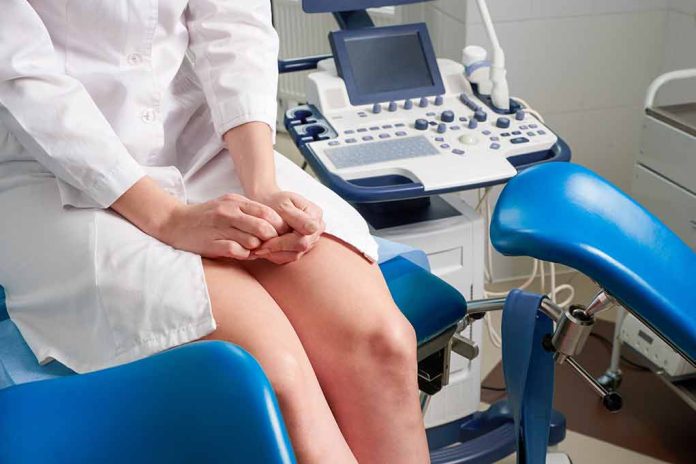 (ReliableNews.org) – A trip to the gynecologist can be a nerve-racking experience for a woman because of the vulnerable state they are in. It's important their doctor be 100% trustworthy. Sadly, that was not the when it came to a doctor in New York who worked at two prestigious hospitals, and now he's headed to prison.
On July 25, US Attorney for the Southern District of New York Damian Williams announced US District Judge Richard M. Berman sentenced former doctor Robert Hadden to 20 years in prison. The sentence comes after he was convicted at trial in January for sexually abusing patients he convinced to drive to his medical offices in Manhattan.
In 2020, law enforcement officers arrested Hadden and charged him in federal court with sexually abusing patients. According to the court, he began committing the crimes as far back as 1993 and continued until about 2012. At the time, Acting US Attorney Audrey Strauss said the former gynecologist abused "dozens of women and girls during" their exams at his office. In one case, he abused a child who he had delivered.
Strauss called Hadden a "predator in a white coat." She said that he pretended his actions were a normal part of a gynecological examination and medically necessary.
During his career, Hadden worked at NewYork-Presbyterian Hospital and Columbia University Irving Medical Center. One of his former victims, Marissa Hoechstetter, told The New York Times that the sentence didn't "change anything about what happened" and what the hospitals allegedly allowed to happen to the doctor's victims.
Hadden spoke at his sentencing and said he was "very sorry" for the pain he'd caused his victims.
Williams thanked all of the "tireless work of the career prosecutors" in his office for putting Hadden in prison. He also thanked the victims who shared their stories with officials and ensured their abuser faced the justice he deserved.
Copyright 2023, ReliableNews.org