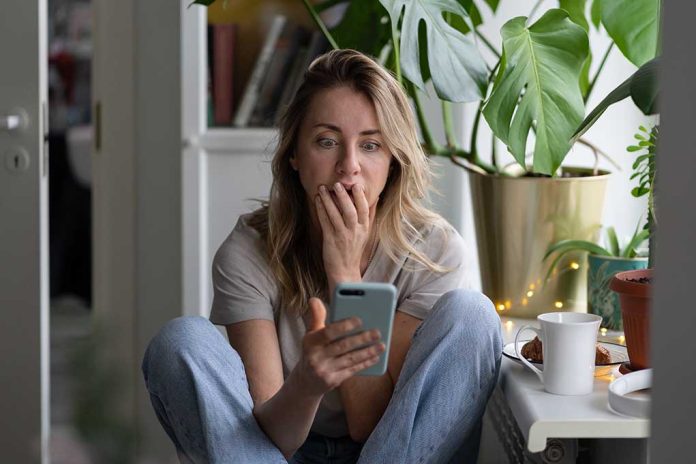 Tulsi Gabbard Gives Kari Lake Endorsement for AZ Governorship
(ReliableNews.org) – Former Rep. Tulsi Gabbard (D-HI) made national headlines this month when she announced she was leaving the Democratic Party. The Army Reservist explained the Left has become too radical. Since leaving the party, she has endorsed a number of GOP candidates.
On October 18, Gabbard endorsed Republican Kari Lake in the Arizona gubernatorial race. The ex-Democrat said she believes the conservative, who has also been championed by former President Donald Trump, is going to work for the American people.
Gabbard called Lake a "leader" who is fighting for "border security, energy independence, [and] public safety." She believes the GOP candidate will make people's lives better, rather than defend the "warmongering elitist cabal" in DC.
For too long establishment leaders from both parties have sought to enrich themselves, play games, and build up their power while ignoring and even enabling the suffering of millions of hard-working Americans. Kari Lake is a leader who… (1/3) pic.twitter.com/TTpMiOsiSF

— Tulsi Gabbard 🌺 (@TulsiGabbard) October 18, 2022
Lake thanked Gabbard and told her to visit Arizona again soon.
Thank you, @TulsiGabbard 🌸
Arizona loves you. Come back soon! pic.twitter.com/vebgkKEH1H

— Kari Lake (@KariLake) October 19, 2022
The former Democrat has endorsed multiple Republican candidates, including ones Trump is supporting. In addition to Lake, Gabbard has thrown her weight behind conservative Joe Kent, who is running for Congress in Washington, and New Hampshire Senate candidate Don Bolduc.
Gabbard has not announced whether she plans to join the Republican Party. For now, it seems she's simply doing her best to get candidates elected she trusts will work for the people.
What do you think of Gabbard's endorsements?
Copyright 2022, ReliableNews.org