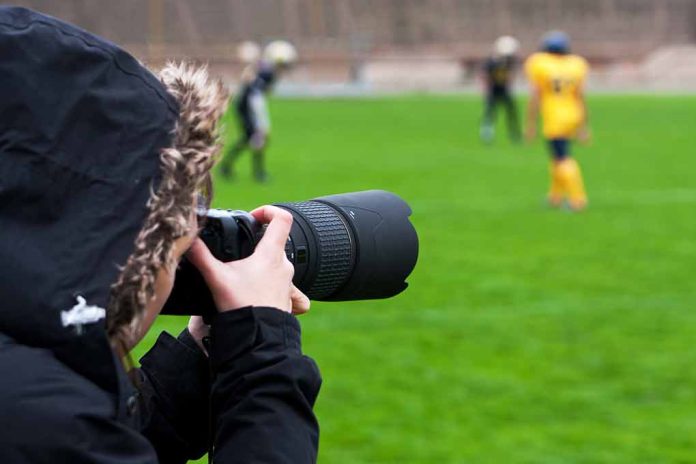 (ReliableNews.org) – The National Football League (NFL) started its run in 1920 when it was made up of just a fraction of the teams it has today. Fifty years later, the NFL merged with the American Football League (AFL) to create a 26-team circuit that will play its 58th Super Bowl in 2024. Bringing the lowdown of all the football games throughout the season are journalists and sportscasters who give the play-by-play. One of those media journalists was Jim Trotter who recently brought a discrimination lawsuit against the organization.
On September 13, The Washington Times reported that Trotter filed suit because his concerns over equity and racial injustice allegedly fell on deaf ears. The outlet said Trotter's suit, filed in New York City, also mentioned two team owners — Dallas Cowboys owner Jerry Jones and Buffalo Bills owner Terry Pegula. The former NFL Media journalist claimed both men made racially insensitive comments. Trotter said he brought the issue up with NFL league executives, but they ignored him.
According to The New York Times, the lawsuit stated that Trotter asked Jones why there weren't more black professionals in positions of power within the NFL. The Cowboys owner allegedly responded to Trotter saying, "If blacks feel some kind of way, they should buy their own team and hire who they want to hire." Regarding Pegula, the plaintiff claimed he suggested "Black players…should go back to Africa…if they don't like it here."
The Bills owner vehemently denied the allegation, stating he was "horrified" by the accusation and it was completely "false." Jones also released a statement saying Trotter's account of their conversation was inaccurate.
Through his attorneys, Trotter said the NFL likes to say it wants accountability, but standing up for "diversity, equity, and inclusion…cost [him his] job." The former NFL journalist said if he sees something wrong, he needs to take action and not just complain — hence the legal action.
Copyright 2023, ReliableNews.org