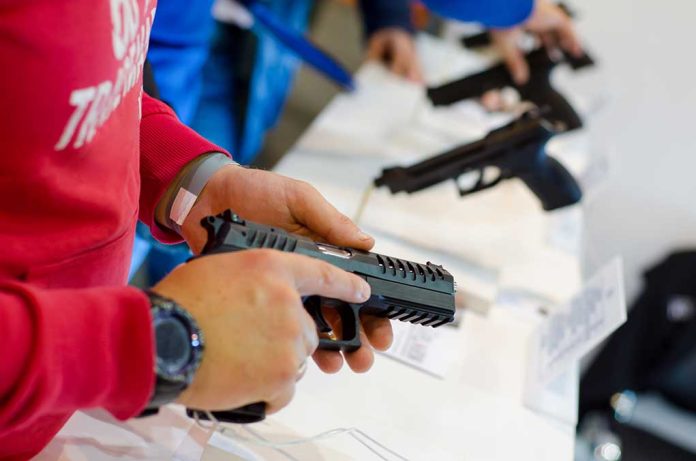 Radical Former Homeland Security Secretary Exploits Uvalde Victims In WORST Way Possible
(ReliableNews.org) – The Uvalde, Texas and Buffalo, New York mass shootings have brought gun control back to the forefront of conversations. Democrats, journalists and others are calling on Congress to take action. One of former President Barack Obama's Cabinet members is now calling for extreme measures to push the gun control agenda.
On June 1, The Washington Post published an op-ed by former Homeland Security Secretary Jeh Johnson titled "It's time to show the real horror of mass shootings. In pictures." The former executive branch official said he believes the country needs an "Emmett Till moment" when it comes to mass shootings; his remark referred to the 14-year-old boy who was lynched by white supremacists in 1955. The child's killers shot him in the head and dumped him in a river. When his mother saw his body, she asked a photographer to photograph it and show the world.
Till's dead body was soon on the front pages of papers across the country and is widely believed to be the incident that kicked off the Civil Rights Movement.
"We need an Emmett Till moment," former DHS Secretary Jeh Johnson argues. "Something graphic is required to awaken the public to the real horror of these repeated tragedies." https://t.co/Ee1KHWFJHw

— David Gura (@davidgura) June 2, 2022
Johnson argued the American people should see the reality of mass shootings. The former DHS secretary isn't the only person to have the idea. After the shooting at Sandy Hook Elementary School in Connecticut that took the lives of 20 students and 6 others, one of the grieving parents had a similar thought.
Veronique Pozner, the mother of 6-year-old Noah Pozner, asked Governor Dannel Malloy (D) to view her son's body before the funeral. Her child died after being shot 11 times. The bullets ripped through his little body, blowing off his hand and chin. The grieving mother told a reporter she wanted the governor to have a face for the violence that unfolded at her son's school. She said, "I needed it to be real for him."
Johnson is now advocating for similar actions. Do you think it's appropriate to share graphic images of the victims out there for the public to view? And do you support new gun control measures?
Copyright 2022, ReliableNews.org