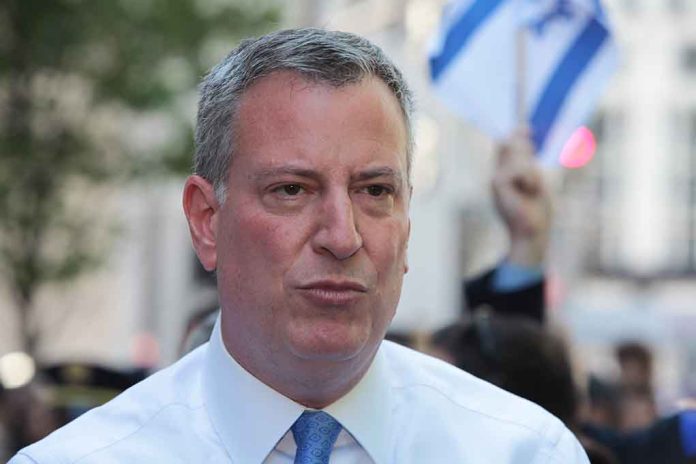 Bill De Blasio Gears Up For Next Political Move
(ReliableNews.org) – Although former New York City Mayor Bill de Blasio (D) left the political spotlight on what some might say was a low note in 2021, he might not be done with his political career just yet. Simcha Eichenstein, a New York State Assemblyman, told the New York Post he's pretty sure the former mayor will run for Congress in the Big Apple's 10th district. Considering de Blasio has been in public office fairly consistently since 2001, it makes sense for him to return to his favored job.
Background in Politics
A New York native, the former mayor held a city council position in the state for seven years to begin his political stint. Then, he spent three years as a New York City Public Advocate after winning a run-off in 2009. De Blasio then left the position, immediately running and winning the election for New York City mayor, where he served for two terms. He left that role in 2021. While in the mayoral position, he tried a bid for the Oval Office in 2019, but was largely unpopular, dropped out, and backed Senator Bernie Sanders (I-VT) for the position.
Last Moments as Mayor
According to the New York Post, de Blasio's time as mayor was rocky for his eight years. After flirting with Marxism, he aimed to bring equality to New York City. However, his administration was unable to live up to its promises in a number of areas. Homelessness skyrocketed in the city, and he upset the police so badly that they turned their backs on him during a visit. The former mayor tried to install a program to help schools, but it backfired, costing the taxpayers millions in 2019. There were also whispers of corruption amidst a fundraising campaign.
Going Forward (Maybe)
Despite his controversial record as mayor, Eichenstein told the New York Post he spoke with de Blasio on May 17 about the possibility of him running for a congressional seat. In fact, he said "he is committed" to doing just that.
A new district map is expected to be approved by May 21. Assuming it's approved, that leaves an open slot for de Blasio to fill. The proposal puts swaths of Lower Manhattan, Brooklyn, and de Blasio's neighborhood in the 10th district. The former mayor has not made a formal campaign announcement as of yet. The question is: Will New Yorkers welcome him back into the political fold?
Copyright 2022, ReliableNews.org