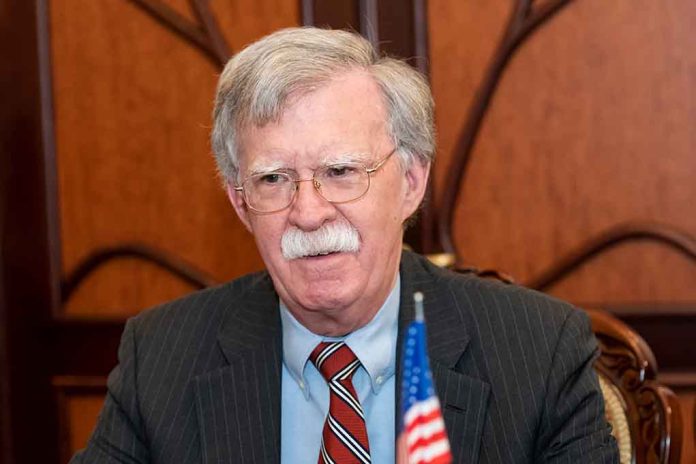 White House Insider ADMITS "Coup" Plans! 
(ReliableNews.org) – When former National Security Advisor John Bolton resigned from then-President Donald Trump's administration, there was nothing unusual about it. A few months later, he was feuding with his ex-boss and their relationship never recovered. That's what makes his recent remarks interesting.
During a July 12 CNN interview with Jake Tapper on his show "The Lead," Bolton discussed Trump and January 6. He explained he believed the events leading up to and on that day were "not an attack on democracy." Instead, he said the former president was looking out for himself.
Tapper pushed back, arguing someone doesn't need to "be brilliant to attempt a coup." Bolton disagreed, saying he "helped plan" coups d'état during his career and "it takes a lot of work." The former national security advisor said January 6 wasn't that, it was a group of "rioters at the Capitol."
John Bolton: "As someone who has helped plan coups de etat — not here but, you know, other places — it takes a lot of work"
pic.twitter.com/ztKuImN5nP

— Ken Klippenstein (@kenklippenstein) July 12, 2022
Democrats are trying to paint the January 6 incident as an attempt by Trump to overthrow the government or incited a riot to do it. The Senate already cleared the president of those allegations during the second impeachment trial. Still, the House committee is moving forward with the investigation.
What do you think about Bolton's remarks? Is he right when he says the January 6 incident wasn't that serious?
Copyright 2022, ReliableNews.org