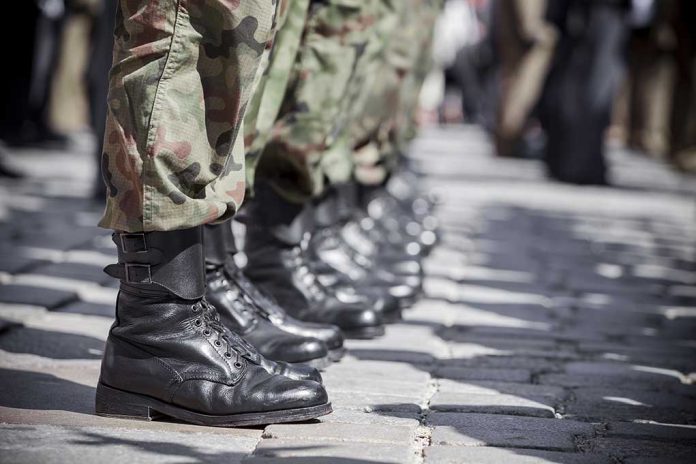 (ReliableNews.org) – When Russia invaded Ukraine in 2022, the international community took notice. Many countries started preparing for the possibility that President Vladimir Putin could expand the conflict elsewhere. The United Kingdom is allegedly having a bit of a problem doing that.
Retired General Sir Richard Barrons served as the commander of the Joint Forces Command (JFC) in the UK military from 2013 to 2016. The Daily Mail published an exclusive interview with him on March 25. In it, he gave a scathing review of the country's leadership, saying the British Armed Forces are nowhere near ready for a conflict with Russia, should one arise.
Barrons accused Chancellor Jeremy Hunt and Prime Minister Rishi Sunak of kicking the issue of defense spending "down the road to another General Election." He claimed the two men have ignored recommendations for the government to spend £11 billion ($13.5 billion) over the next two years to get the military back on track.
As it stands, the armed services are so degraded Barrons claimed it would take "five to 10 years" to prepare for a Russian surprise attack. Basically, the retired general doesn't believe the UK's military readiness could respond to any attack at the moment, leaving the country in an incredibly vulnerable position.
🚨EXCLUSIVE🚨 Britain's armed forces have been so badly ravaged by cuts and a lack of investment it would need 'five to 10 years' notice from Putin to repel a Russian invasion, a former UK general has warned.  Read more: https://t.co/6FLW8GquZy pic.twitter.com/nh2XMynt0o

— Tom Cotterill (@pn_tomcotterill) March 25, 2023
Barrons isn't the only one making these claims. The Daily Mail reported Major General Charles Collins, who is regarded as someone who might lead the Army in the future, told the British Army Review magazine the country doesn't have the equipment or troops to fight a war alone. He said that if Britain were fighting the war in Ukraine by itself, it would have run out of equipment and ammunition already.
Collins explained the war on terrorism, which involved a lot of countermeasures, led them to believe they "would not be required to fight at scale," but the Ukraine conflict dispelled that notion.
Whether or not politicians will listen to the warnings is another matter entirely.
Copyright 2023, ReliableNews.org