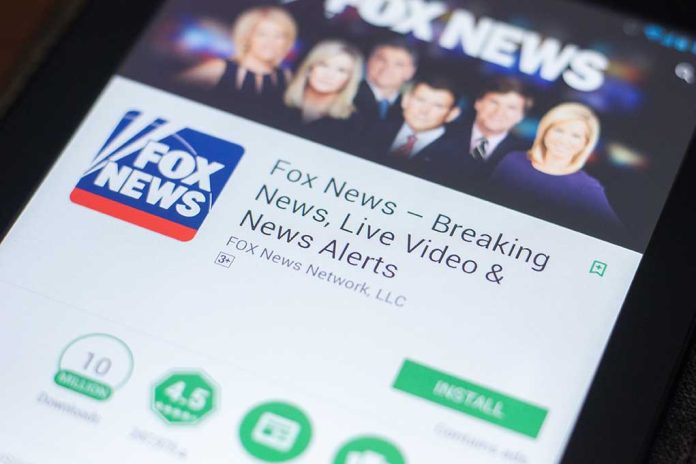 (ReliableNews.org) – When Fox News fired Bill O'Reilly in 2017, it shocked the industry. He was, after all, the highest-rated cable news star for almost two decades. The network quickly moved Tucker Carlson into his position, and he started getting massive ratings, too. Now, he is also out, and the company has lost a great deal of value.
On Monday, April 24, Fox News fired Carlson. The news was unexpected, especially considering the television host had ended his show on Friday night, telling his audience he would see them the following week. Carlson was the most popular cable news host on television, averaging more than 3 million viewers every night.
Two days after Carlson's ouster, CBS News reported Fox News lost $500 million in value. The company's shares dropped to $29.27, a reduction of more than 5%. The news came a week after the company settled with Dominion Voting Systems for nearly the same amount.
Carlson broke his silence on April 26 in a Twitter video. While he didn't address his firing, he did say that being outside of the media bubble and in the real world for a few days has shown him how nice people are. He called the current on-air debates "unbelievably stupid" and "completely irrelevant." He concluded his message by telling his followers he would see them soon.
Good evening pic.twitter.com/SPrsYKWKCE

— Tucker Carlson (@TuckerCarlson) April 27, 2023
Neither Fox News nor Carlson has explained why he was fired from his number-one-rated show. The Wall Street Journal reported the host didn't learn about it until 10 minutes before the network made the news public. He was not even allowed to say goodbye to his audience with a farewell show. The decision to oust Carlson was allegedly made by Fox Corporation CEO Lachlan Murdoch and Fox News CEO Suzanne Scott on Friday, but nobody else learned until days later.
A day after he was fired, a reporter with the Daily Mail caught up with Carlson in Boca Grande, Florida, and asked him how he was doing. He responded, "Retirement is going great so far," and said he had dinner with his wife, something he hadn't done during the week in seven years.
Copyright 2023, ReliableNews.org