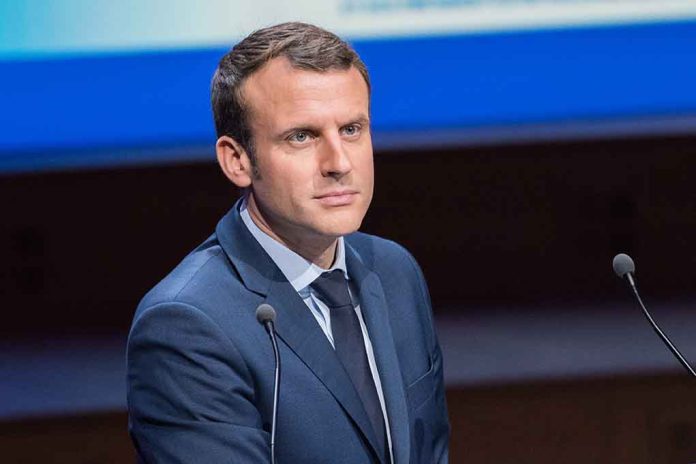 Another Country Joins Ukraine – Nation's President Intervenes
(ReliableNews.org) – On Sunday, April 24, Emmanuel Macron celebrated his victory when he became the first French president in two decades to win a second term. Russian President Vladimir Putin sent him a note after his win, wishing the Frenchman "good health and well-being." It seems the congratulatory note meant nothing to Macron.
According to reports, Macron intends to continue leading the international efforts to impede Russia's war on Ukraine and approved a delivery of artillery to Kyiv. The truck-mounted Caesar cannons will help Ukrainian President Volodymyr Zelenskyy's troops continue to fend off Putin's troops from a distance. Thousands of shells will also be sent to the war-torn nation. ABC News reports 40 Ukrainian soldiers have arrived in France for training on how to use the 12 cannons the French are providing.
❝I have confirmed to my Ukrainian counterpart @DmytroKuleba that France will maintain its determined support to Ukraine in the war that it is faced with, through financial aid, sanctions, defence equipment and fighting impunity.❞

👉 https://t.co/9diXwLftX6 https://t.co/B5CkCSzxH7

— France Diplomacy🇫🇷🇪🇺 (@francediplo_EN) April 26, 2022
Macron, like other European nations, has said while he's committed to providing as much help as possible to Ukraine, he won't get involved in a direct conflict.
Aside from Putin's note, the two leaders haven't communicated with one another directly since March 29. Macron said he will eventually begin speaking to Putin again, but isn't sure when it will happen. He explained, "Europe will have to be around the table" when Ukraine and Russia finally call a ceasefire. While he waits for that day, he intends to keep sending aid to Ukraine.
Copyright 2022, ReliableNews.org