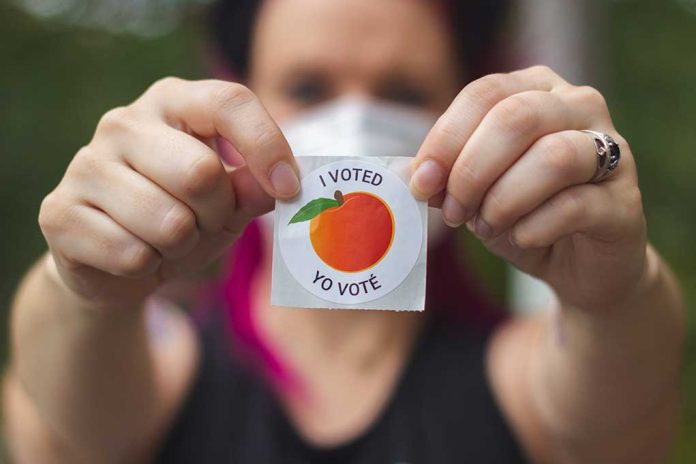 Georgia Senate Runoff Election Breaks Early Voting Records
(ReliableNews.org) – During the midterm elections on November 8, Georgians headed to the polls to vote for its next senator. The race was between incumbent Raphael Warnock (D) and his opponent Herschel Walker (R). Since neither earned more than 50% of the vote, the race went into a runoff to be held on December 6.
On November 29, Deputy Secretary of State Gabriel Sterling announced 309,083 had cast their ballots during early voting, breaking the previous record from 2018 of just over 233,000. The official was blown away by the election enthusiasm during this cycle so far.
Well…we did it. New record turnout. We had 309,083 Georgians cast their vote early today. This is a testament to Georgia voters and election workers. Keep it going Georgia! 3 more days of Early Voting! #gapol pic.twitter.com/qtw589kynb

— Gabriel Sterling (@GabrielSterling) November 30, 2022
Each candidate is in an intense battle for the Senate, with Warnock campaigning during the holiday weekend and Walker working to gather support the following Monday. The Democrat had an edge over his competitor during the midterms, earning about 37,000 more votes than Walker, but the runoff is anyone's game.
A recent poll from Survey USA shows Warnock with a lead over the Republican by just three points, but the real test will be how many of those surveyed will actually cast their ballots. As Americans found out during the midterms themselves, polls can be misleading.
Who do you think will prevail as the next Senator of The Peach Tree State?
Copyright 2022, ReliableNews.org