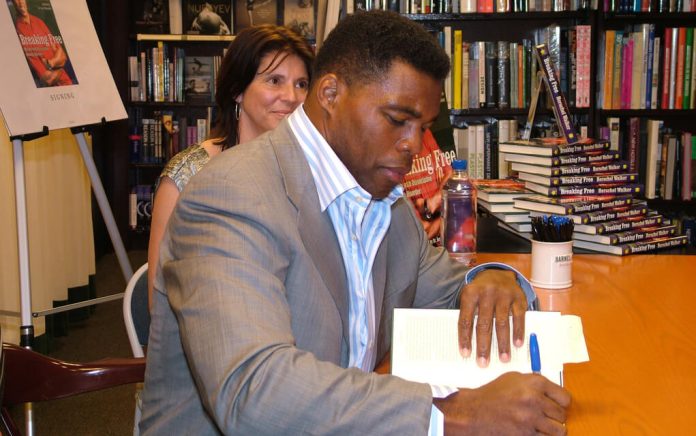 Trump-Endorsed Candidate Dropped HUGE Confession About Abortion Before Primaries
(ReliableNews.org) – Political candidates' positions on abortion are front and center in discussions about the 2024 election in wake of the Supreme Court leak. If the high court overturns Roe v. Wade and Planned Parenthood v. Casey, the door would open to state bans and federal restrictions on the procedure. A US Senate candidate endorsed by former President Donald Trump has now made it clear where he stands.
On May 18, Republican Herschel Walker, who is running for US Senate in Georgia, said he would support a total ban on abortions if he's elected. The conservative said there's "no exception" for the procedure he can think of, including if the woman is a victim of rape or incest, or if an abortion is necessary to save the life of the woman. "Like I say, I believe in life. I believe in life," he told reporters after a press conference.
"Herschel Walker, the former football star leading the race for the Republican nomination for a Georgia Senate seat, said that a ban on abortion should have no exceptions — presumably even for rape, incest or the health of the mother" https://t.co/7qvBje6DvW

— Ronald Brownstein (@RonBrownstein) May 20, 2022
Walker's comments came days after Axios revealed abortion is not a key issue for Georgia swing voters in the upcoming midterms. However, the most recent Axios Engagious/Schlesinger focus groups found swing voters in the state strongly support keeping abortion legal but don't intend to vote based solely on the issue.
Do you support Walker's no-exceptions abortion position?
Copyright 2022, ReliableNews.org