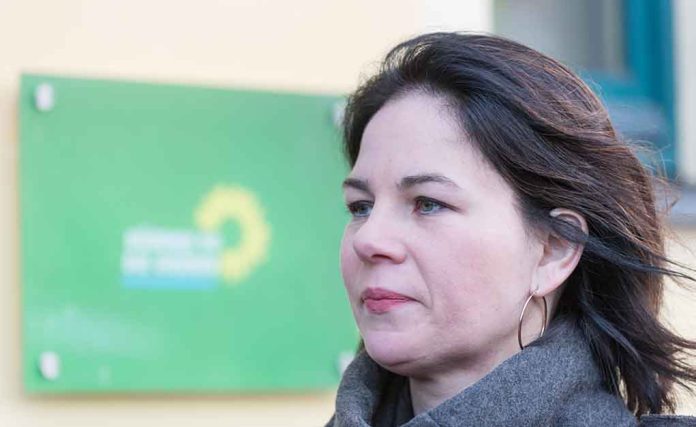 (ReliableNews.org) – Foreign Minister Annalena Baerbock spoke at the Parliamentary Assembly of the Council of Europe on January 24. She started her speech by quoting the words of Elie Wiesel, a Holocaust survivor and Nobel Peace Prize winner who shared his experience with the world. Soon the German foreign minister addressed Russia, indicating that the nation was not only at war with Ukraine but with the Organization for Security and Co-operation in Europe (OSCE) and the "common European peace order" as well. Her words raised some eyebrows with some who accused her of declaring war on Russia.
More Details From the Speech
Baerbock applauded the council for assisting Ukraine and showing Russian President Vladimir Putin that he would fail in his quest to destroy the sovereign nation. She stated the leader would not succeed in destroying the Council of Europe either. The foreign minister said she traveled to Kharkiv and saw the destruction from the war. She also spoke to teens who used to go to school there, but the building was destroyed by rockets, and now they just hide, hoping to survive the war.
The speaker implored those present to do what they can to resist Putin's ultimate goal of bringing Europe back to the past, where "rulers dispose of their citizens" instead of embracing a democratic society. She said the Council of Europe needs to stand firm against Russian aggression and behind Ukraine.
Reactions and Help
Professor at Claremont McKenna College in California, Hilary Appel, responded to Baerbock's words, telling Newsweek that the minister simply misspoke when she used the word "war." However, she admitted that the mistake actually helped Russia, which seemed the opposite of its intent. Appel reasoned that Putin has been trying to say Western countries are fighting a "proxy war" with Russia to explain why his country isn't fairing well in the conflict.
Another professor from the University of Wisconsin-Madison, Mikhail Troitskiy, chimed in saying the German wasn't using war in a literal sense and certainly wasn't making any declarations. Some on social media weren't so sure. They reacted with panic at the minister's words. Russian Foreign Ministry spokeswoman Maria Zakharova responded to Baerbock's choice of words saying, "Western allies were planning" war with Russia from the beginning.
Germany recently revealed it would be sending Leopard 2 tanks to help Ukraine defend itself against Russia. The move is just the latest in support from Berlin. Newsweek reported NATO Secretary General Jens Stoltenberg recently thanked the German defense minister for giving the most military, financial, and humanitarian aid to the sovereign nation.
Copyright 2023, ReliableNews.org