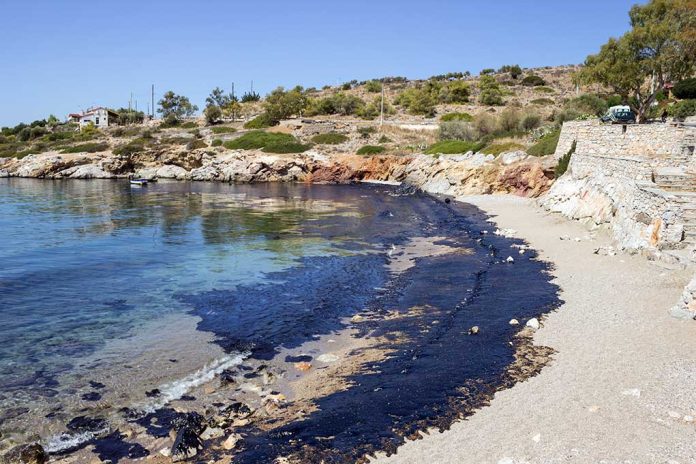 (ReliableNews.org) – Since its opening in 2010, the Keystone Pipeline has transported millions of barrels of crude oil from Canada to refineries in various parts of the United States. Like many other pipelines, however, the route has had its share of problems. In 2017 and 2019, the Keystone had two oil spill accidents, causing the Department of Transportation (DOT) to order an investigation. Unfortunately, the incidents didn't stop there.
There was another incident in Kansas on December 7 that dumped almost 14,000 barrels of oil in Washington County. However, officials did not report the spill until December 13. The Epoch Times reported the accident as one of the worst in the US in the last 10 years.
We wanted to get a bird's eye view of the Keystone Pipeline oil spill, so we used a drone: pic.twitter.com/Q2Nn7lfihp

— Nebraska Public Media News (@NebPubMediaNews) December 10, 2022
Although the original pipeline runs from Canada to Illinois and Texas, an extension was added in 2011 in Nebraska — the Cushing Extension runs to Oklahoma. This 288-mile pipe is where the rupture reportedly took place. Spills of this nature can cause detrimental harm to plants and wildlife, and threaten entire ecosystems. Plus, they're difficult to clean up, and it's nearly impossible to remove 100% of the substance.
On the day officials in Kansas shut down the pipeline section, the DOT sent a letter to TC Oil Pipeline Operations — the entity that runs the operation. The document instructs the company to "take corrective actions," including inspections, testing, and repairing the pipeline to ensure the public's safety before resuming production.
Copyright 2022, ReliableNews.org