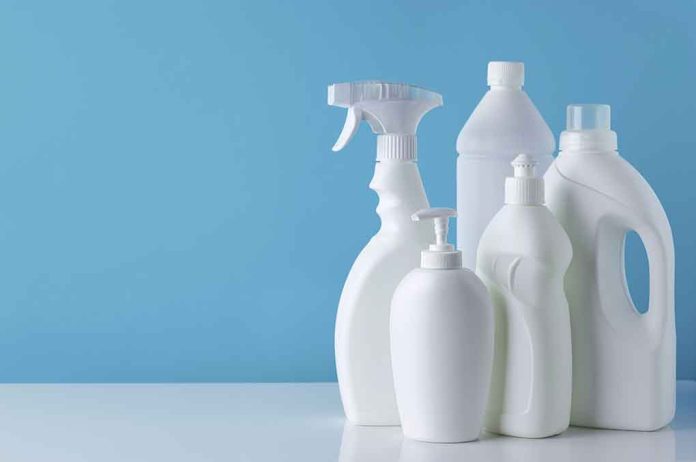 These Popular Laundry and Cleaning Products Are Being Recalled
(ReliableNews.org) – It's not uncommon for companies to issue recalls for food products that might contain bacteria or other abnormalities. Recently, a business sent out a recall notice for millions of cleaning supplies.
On November 17, The Laundress, a company that sells laundry detergents and cleaning products, issued a notice on Instagram alerting customers to a safety problem. The company said everyone should stop using the brand in their homes after an investigation uncovered "elevated levels of bacteria" in its products. It apologized for the inconvenience it might cause people who purchased them. A couple of weeks later, on December 2, the company decided to issue a recall alert.
According to the notice on their website, the products in question might contain harmful bacteria such as Klebsiella aerogenes, Burkholderia cepacia complex, and Pseudomonas. They warned that the bacteria mentioned can harm those with preexisting conditions and weakened immune systems. The New York State Division of Consumer Protection reported up to 8 million products could be impacted.
#RecallAlert @USCPSC announced the recall of 8M Laundress laundry detergent/cleaning products can contain bacteria; infection risk to consumers w/weakened immune systems. Stop use. Get refund.

For details: https://t.co/bgtYQggJT3 pic.twitter.com/LzXQtcLGsh

— NYS Division of Consumer Protection (@NYSConsumer) December 2, 2022
The Laundress stated people should look at their product bottles and check the lot codes beginning with F, H, or T. The impacted products are:
those that start with the letter F and end with 9354 or less;
start with the letter H and end with 2262 or less, and;
start with the letter T and end with 5264 or less.
The company has set up a recall site at TheLaundressRecall.com where customers can request refunds.
Copyright 2022, ReliableNews.org