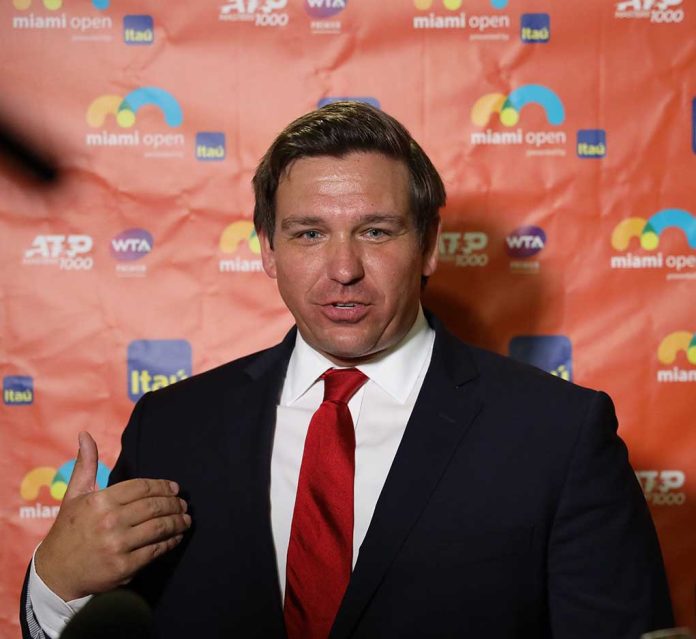 STUNNING GOP Poll Reveals Republicans' Top Pick For 2024 POTUS
(ReliableNews.org) – Florida Governor Ron DeSantis (R) has positioned himself as a staunch defender of conservative values in the wake of unprecedented attacks by Democratic lawmakers and activists. In doing so, the head of the Sunshine State has skyrocketed in popularity on the national stage. He's so well-liked that a group of Wisconsin voters want him to run for president.
Wispolitics.com recently held a star poll for GOP voters. According to a press release, 325 ballots asking two questions were cast at the Republican Party of Wisconsin convention. The first question was whether conventioneers wanted former President Donald Trump to run for president again. The ballots showed 43% of voters want him to run in 2024 and 32% don't want him to run. The second question is where DeSantis shined.
Participants were asked who'd they like to see run in 2024. Surprisingly, 38% said they want DeSantis to be on the ballot while only 32% chose Trump.
Wisconsin GOP Straw Poll: 2024 Presidential Republican Primary

Ron DeSantis 38%
Donald Trump 32%
Nikki Haley 7%https://t.co/eCgBwNF0Ip

— InteractivePolls (@IAPolls2022) May 22, 2022
While there's no doubt DeSantis is incredibly popular, it's not clear what this particular poll means for the party or Trump's future. The sample size was incredibly small and only Conservatives in Wisconsin were polled. In a February CPAC poll, the former president beat DeSantis by a wide margin.
Who would you support in the 2024 presidential race? Do you prefer Trump, DeSantis or someone else?
Copyright 2022, ReliableNews.org