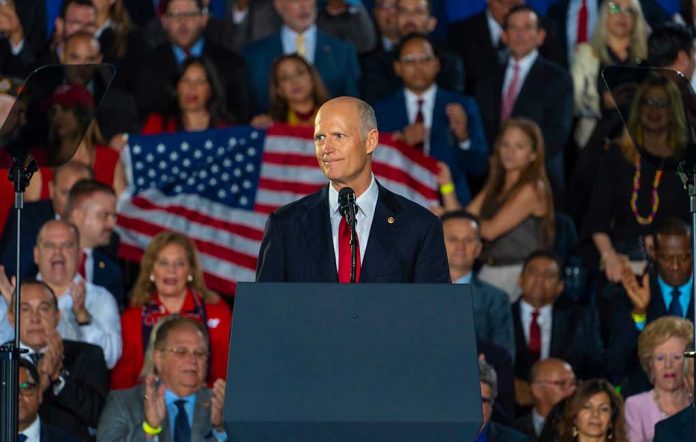 GOP INFIGHTING Breaks Out — This Word Caused Everything
(ReliableNews.org) – The Texas Republican Party held its annual convention over Father's Day weekend and adopted a new official platform. A prominent US senator is now criticizing the Lone Star State Conservatives for their positions.
According to the Associated Press, Chair of the National Republican Senatorial Committee Senator Rick Scott (FL) spoke to reporters at a breakfast a couple of days after the Texas convention. He criticized the state party's new declaration that being gay is "an abnormal lifestyle choice." The former Florida governor explained the GOP he belongs to is "inclusive" and he doesn't support what the Texans agreed to in Houston.
NRSC Chair Rick Scott says he "wouldn't have supported" the Texas GOP resolution calling homosexuality an "abnormal lifestyle choice."

Scott says the party should be "inclusive" – via @colvinj:https://t.co/fhfEIgQSpN

— Sahil Kapur (@sahilkapur) June 23, 2022
Scott also discussed Texas Republicans' declaration that President Joe Biden "was not legitimately elected" saying he is just "acting" commander-in-chief. The senator reaffirmed that he accepts the 2020 presidential election results. There has been no evidence to suggest otherwise according to multiple court rulings, the DOJ, and Trump's election officials.
His disagreements with Texas aside, Scott is currently focused on electing as many Republicans as possible to retake the Senate in November. The senator believes the party can win 54 seats this fall. Currently, the chamber is evenly split with Vice President Kamala Harris as the tie-breaker.
What do you think about the Texas GOP's new platform?
Copyright 2022, ReliableNews.org