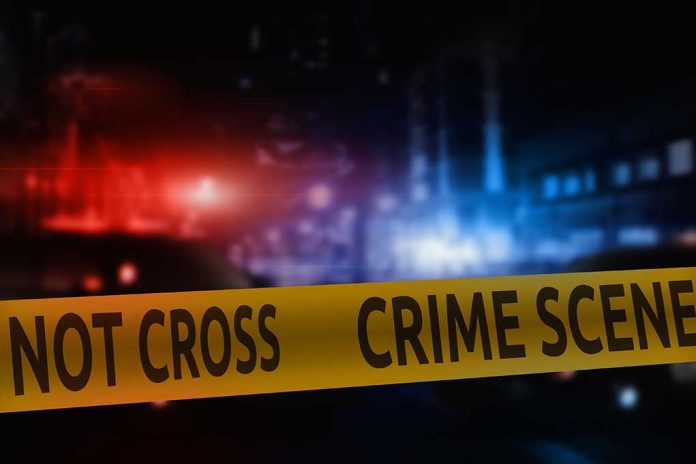 (ReliableNews.org) – True crime has become one of the most popular genres in entertainment. A new Oxygen series, "The Real Murders of Orange County," explores brutal crimes that have taken place in the Southern California county that is home to more than 3 million people. A recent episode is about a loving grandma's murder.
#California grandmother was murdered by cheating husband over wealth.
📺 The murder of Minnie Smith is being explored in the true-crime series 'The Real Murders of Orange County.' More below ⬇️ #TrueCrime #OrangeCounty #TrueCrimeCommunity #MinnieSmith https://t.co/bjxhBtyfAb

— True Crime with Laura🕵🏼‍♀️⚖️ (@Lauraonthecase) June 23, 2023
On December 15, 2005, Marvin Vernis Smith called the Orange County Police Department and reported hearing intruders in his home. When they arrived on the scene, they went upstairs and found the lifeless body of Minnie Smith. The 66-year-old was on the floor, naked from the waist down. Her hands were tied behind her back, with her ankles taped together. Officers noticed injuries to her head.
The house looked as though someone had ransacked it. The police found a window that appeared to be the entrance point for the killer. Then, they started to notice things that were out of place. There was cognac on the bar, and a metal fireplace log roller had blood on it. Investigators later determined that the fireplace tool was used to fracture Minnie's skull and face.
The couple was married for 28 years when Minnie died. They owned a number of real estate properties and had millions of dollars. The Orange County District Attorney revealed she'd retired as a security executive for an international defense contractor just two years prior because she wanted to spend more time with her grandchildren and serve her church.
On December 22, law enforcement walked Marvin through his home to determine what was taken during the burglary. He described a jewelry box and said a medallion with the letter "M" and a Cadillac chain medallion with diamonds were taken from the home. The next day, detectives searched one of his properties and found the jewelry box and chains. When the allegedly grieving husband showed up at the property, police arrested him for murder.
Marvin was later sentenced to 25 years to life.
Copyright 2023, ReliableNews.org