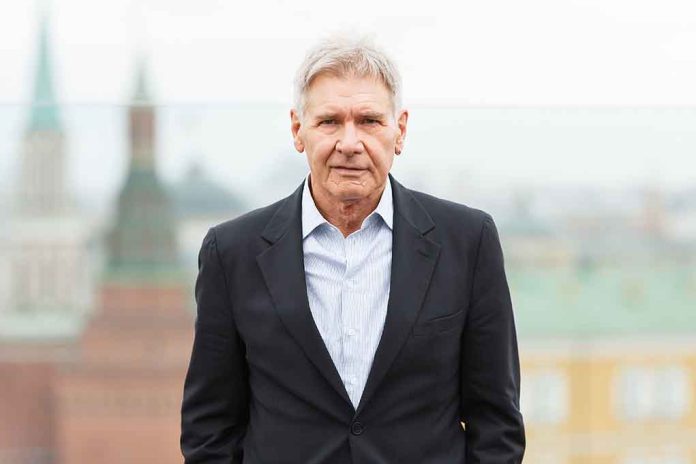 (ReliableNews.org) – Paramount's show "Yellowstone" is an absolute smash hit. The series, which follows the Dutton family who owns a Montana ranch, has led to not one, but two prequel series: "1883" and the new one "1923." The latest television show features two of Hollywood's most iconic stars, Harrison Ford and Helen Mirren — a match 30 years in the making.
Three decades ago, Ford and Mirren starred in a Box Office flop called "The Mosquito Coast," based on a book written by Paul Theroux. The duo played a married couple who faced a number of obstacles as they raised their kids in a Central American jungle. Ironically, that film was made into a television show that's also currently airing. Instead of reprising their roles, Ford and Mirren are playing married couple Jacob and Cara Dutton in "1923."
Newsweek reported Mirren said the two have not worked together since that film but they didn't put in any work behind the scenes to prepare for their new roles. She explained that the growth they both experienced over the last 30+ years is all they needed. The star revealed that she and Ford explained pleasantries like old friends before they went to work on the new show.
The new show was an instant hit on Paramount+, bringing in more than 7 million viewers when it debuted in December. By comparison, when "Yellowstone" debuted in 2018 with 2.8 million. Tanya Giles, the chief programming officer for the network, told Variety they were "thrilled" with the response to the show and were excited to "introduce more audiences to this incredible journey of perseverance, heartbreak and adventure."
The network couldn't have chosen two stronger stars for the roles. Both Ford and Mirren have been in the industry for decades and built loyal fan bases. As Mirren explained, they've brought all of that experience to the new show.
Are you a fan of the "Yellowstone" franchise? If so, are you pleased with the casting for "1923?"
Copyright 2023, ReliableNews.org